| | |
| --- | --- |
| Deutcher Peter / Dajčpeter - Ferlacher Horn / Grlovec | |
Starting point: Deutcher Peter / Dajčpeter (700 m)
Destination: Ferlacher Horn / Grlovec (1840 m)
Path name: -
Time of walking: 3 h
Difficulty: easy marked way
Difficulty of skiing: demanding
Altitude difference: 1140 m
Altitude difference (by path): 1140 m
Map: Karavanke - osrednji del 1:50.000
Hiking equipment (summer):
Hiking equipment (winter): ice axe, crampons

Views: 8629
Trip rating: 1 votes
Number of pictures: 20
Number of comments: 6
Access to starting point (automatic translation):
Through the border crossing Ljubelj pass against Klagenfurt / Klagenfurt. For the first tunelom'll good 100m on the left side observed hostel Dajčpeter / Deutcher Peter and the parking lot, where parkiramo.
Path description (automatic translation):
The parking lots are across the road up to the direction of Grlovec / Ferlacher Horn. Continue Monday kolovozu continue, which climbs up the brook. Kolovoz is then converted into pedestrian path, which continues for some time climbs at Struga, then left and sharply vzpne. The path to be as steep climbs slightly higher crosses the forest road. Next we follow the path, which is slightly less visible sites a well-marked. The path then leads us on the forest road, which follow a few minutes to the town where the left foot path up offs. The way forward is sharply initially and then steep discounts and the path leads to the overgrown grass for the step on the road. Proceed left and then immediately right at the crossroads. Next we continue on the path to be zložno parallel to the road climbs up to the crossroads. Soon the crossroads path crosses poseko and then restarted strmeje climb. Then the way we pass the memorial obeležja soon lead to the lookout point from which we view opens to the north. The path is then climbing up a flight of Needle woods and over time return to the reef. Followed by walking on the ridge, which is rarely the way vzpne. Where the path closer to the ridge, caution that do not slip into the gulf. Woods then it is becoming rarer and shortly before another zagledamo cross at the top. Followed by only a few minutes walk on the lookout neporaščenem top ridge of Mount.
Recommended: panorama, similar trips, trips with the same destination
Share:

facebook

Twitter

myspace
Digg
delicious

reddit
Netlog
Pictures: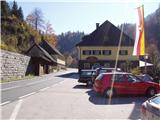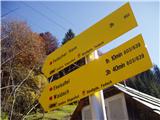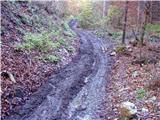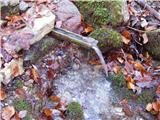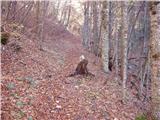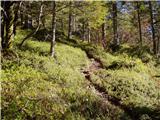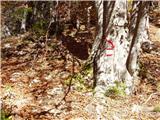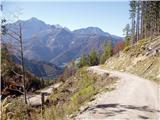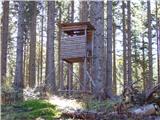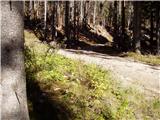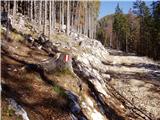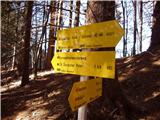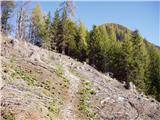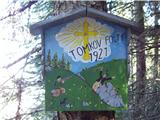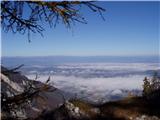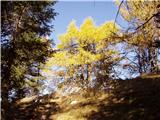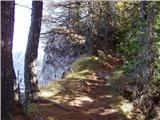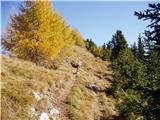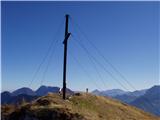 Copyright © 2006-2015
Privacy Policy
, Hribi.net, Mountaineering, Hiking, Trekking, Climbing