| | |
| --- | --- |
| end of road on Pokljuka - Koča na Doliču | |
Starting point: end of road on Pokljuka (1340 m)
Destination: Koča na Doliču (2151 m)
Path name: -
Time of walking: 5 h
Difficulty: easy marked way
Difficulty of skiing: partly demanding
Altitude difference: 811 m
Altitude difference (by path): 1100 m
Map: Triglav 1:25.000
Hiking equipment (summer): helmet
Hiking equipment (winter): crampons, ice axe, helmet

Views: 23580
Trip rating: 3 votes
Number of pictures: 90
Number of comments: 1
Access to starting point:
We drive from Bled or Jesenice to village Gorje and continue driving towards Pokljuka from there. When the road brings us to a firing range on Rudno polje we conitnue diriving on a macadam road. We stick to the right side in all crossroads. We park on a parking lot at the end of the road.
Path description:
From parking lot the cart track leads us forward and to the right (Konjščica direction). We walk half an hour on the cart track until we get to the mountain pasture Konjščica. We walk by the stream on the way to the pasture, which also has a waterfall on the upper part, and is beautifully seen from the path. From the pasture on we continue through almost straight meadow, at the end of it the path starts to go up. We walk on well beaten path, leading through turf. After 45 minute walk we get to plane Jezerce. The path turns left and we get in the smaller region of Triglav national park(the board). From here on we walk by the spring, which helps us a little when its hot. Our goal is Studorski preval, which we see in front. Path goes down a little on the pass, and then goes straight by the slope under Tosc. We get to the grassy ridge in southern slopes of Tosc. The path from Uskovnica connects to us here. We continue on and the path starts to turn right a little. It gets us to the rocky cut in Tosc. The path is very wide. Small ascent follows, and we get to the crossroad again. Here we go slightly to the left(sharp curve left Voje, right Vodnikov dom), and there's 10 minutes left to the Velo polje.
From the hut on Velo polje we continue towards the end of mountain pasture to a dam which is stopping swift waters. The path turns left towards Velska dolina valley here and then goes through that valley with some slight gradients. It soon rises steeply on a scree and we come under walls. Path turns left and crosses towards Hribarice. Country evens and the path starts to turn slightly right. We can see a path from Hribarice above us which joins us on Dolič saddle. We drop a couple metres to the hut from the saddle. A slight descent lasts aboust 10 minutes. Hut also has a winter room.

On the way: Planina Konjščica (1438m), Studorski preval (1892m), Velo polje (1680m), Dolič (2164m)
Trip can be prolonged to next destinations: Mišelj vrh, Šmarjetna glava, Dom Planika, Mišeljski Konec, Triglavski dom na Kredarici, Morbegna, Kanjavec, Kanjavec (West peak), Kanjavec, Triglav
Recommended: panorama, similar trips, trips from the same starting point, trips with the same destination
Share:

facebook

Twitter

myspace
Digg
delicious

reddit
Netlog
Pictures: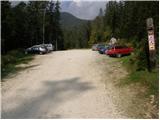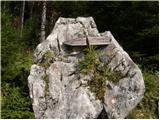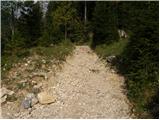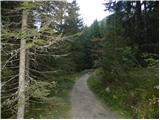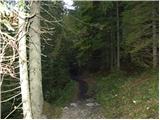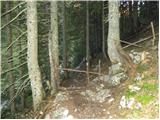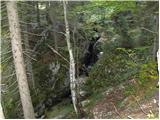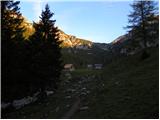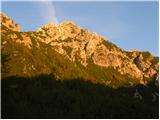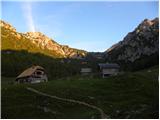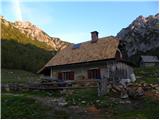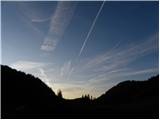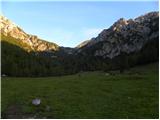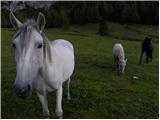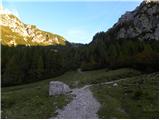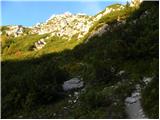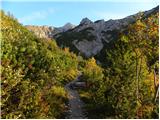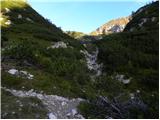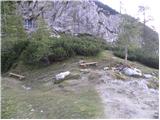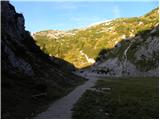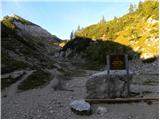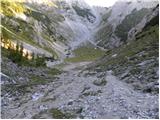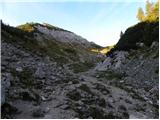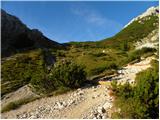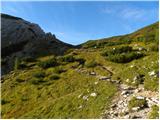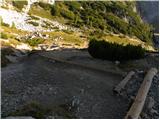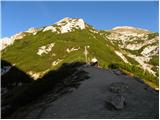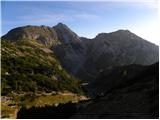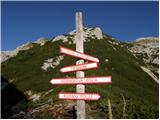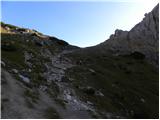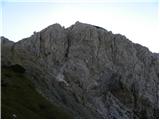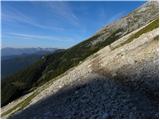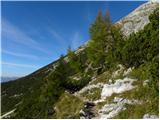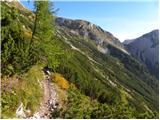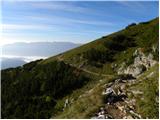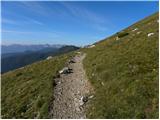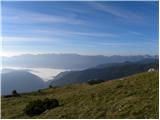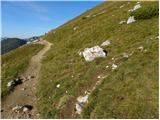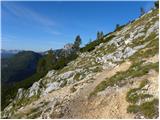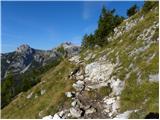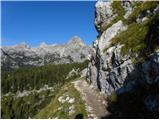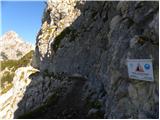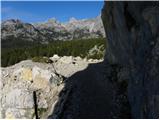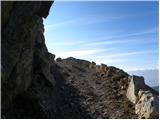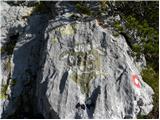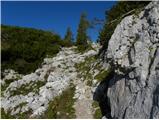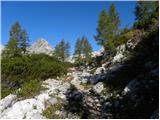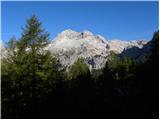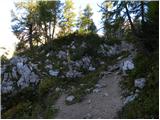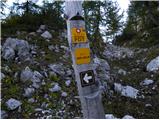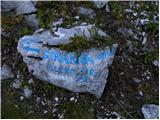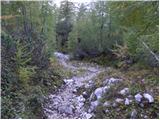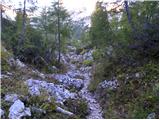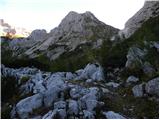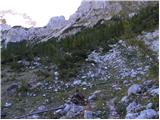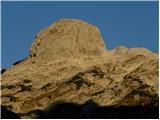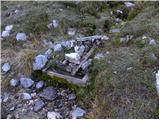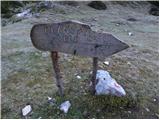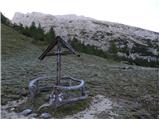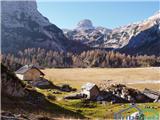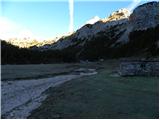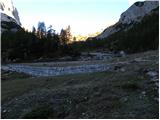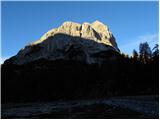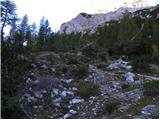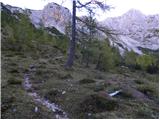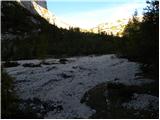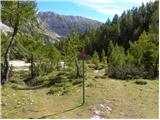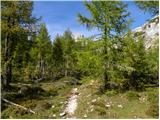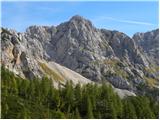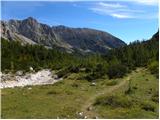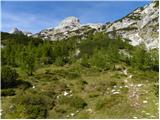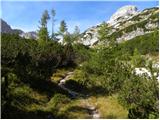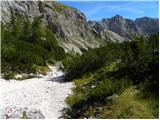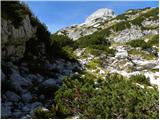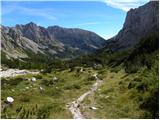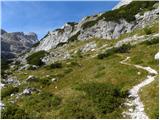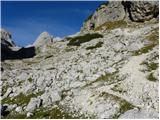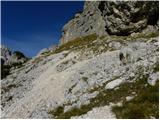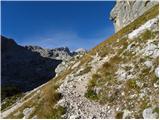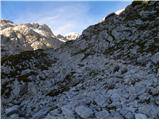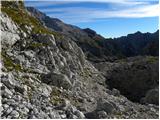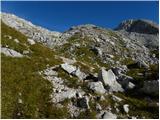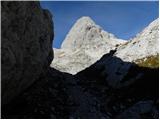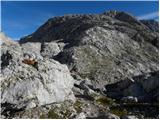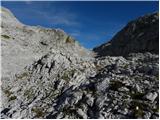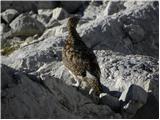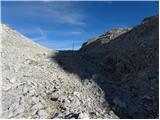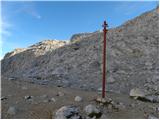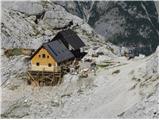 Copyright © 2006-2015
Privacy Policy
, Hribi.net, Mountaineering, Hiking, Trekking, Climbing