| | |
| --- | --- |
| End of road on Vogar - Planina Viševnik | |
Starting point: End of road on Vogar (1350 m)
Destination: Planina Viševnik (1625 m)
Path name: -
Time of walking: 1 h 20 min
Difficulty: easy marked way
Difficulty of skiing: partly demanding
Altitude difference: 275 m
Altitude difference (by path): 350 m
Map: Triglav 1:25.000
Hiking equipment (summer):
Hiking equipment (winter): ice axe, crampons

Views: 13187
Trip rating: 2 votes
Number of pictures: 23
Number of comments: 0
Access to starting point:
We drive from Bohinjska Bistrica towards Stara Fužina. We come to a crossroads at a chapel and turn left on a road which goes up steeply. We soon come to the point where a toll payment is collected. Road goes up steeply again and brings us to a meadow. Road goes into a forest from this meadow and brings us on a crossroads. We go left and drive for some time till a crossroads for Vogar. We direct to left and follow this road past Vogar mountain pasture till a parking lot where we park.
Path description (automatic translation):
The parking lots are focusing on the path towards the mountain Viševnik. The path, which runs through the forest is as steep climbs. Then steep for a short time and discounts on the route may experience a few birch. The path then again becomes more steep and us at the top of the rise leads to the highest in this part of abyss. Leads us to the abyss in Gamsovi heads, which is deeply 817m. The path then leads us in the woods for some time and place without significant upswing. Slightly but the path starts to go mountain Viševnik. A good ten minutes to get downhill mountain Viševnik on which the couple pastirskih stanov.
Trip can be prolonged to next destinations: Planina Blato, The lake Črno jezero, Dom na Komni, Planina Lopučnica, Planina Dedno Polje, Planina Ovčarija, Koča pri Triglavskih jezerih, Pršivec, Mala Tičarica, Slatna, Velika Tičarica, Kopica, Čelo
Recommended: panorama, similar trips, trips from the same starting point, trips with the same destination
Share:

facebook

Twitter

myspace
Digg
delicious

reddit
Netlog
Pictures: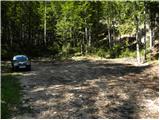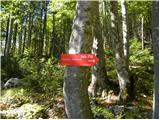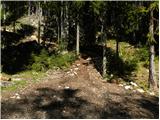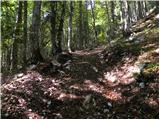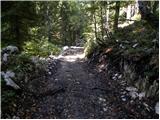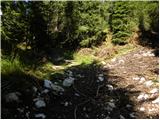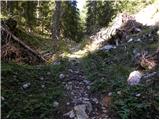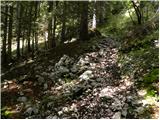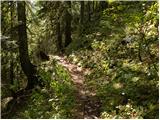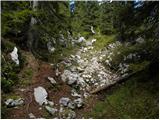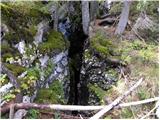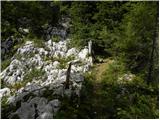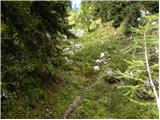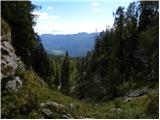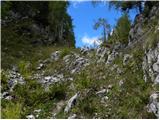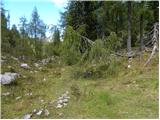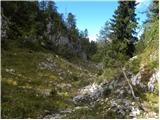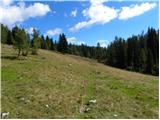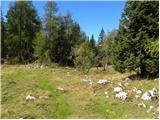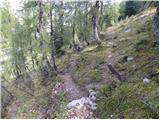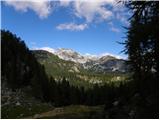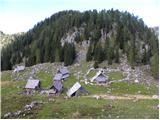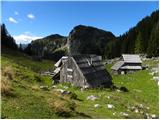 Copyright © 2006-2015
Privacy Policy
, Hribi.net, Mountaineering, Hiking, Trekking, Climbing