Starting point: Grahovše (800 m)
Destination: Veliki Javornik (Ženiklovec) (1716 m)
Path name: -
Time of walking: 2 h 45 min
Difficulty: easy unmarked way
Difficulty of skiing: easily
Altitude difference: 916 m
Altitude difference (by path): 916 m
Map: Karavanke - osrednji del 1:50.000
Hiking equipment (summer):
Hiking equipment (winter): ice axe, crampons

Views: 10419
Trip rating: 1 votes
Number of pictures: 34
Number of comments: 17
Access to starting point:
We drive on a highway in direction Kranj-Jesenice and get off of the highway for Ljubelj. We turn right towards Tržič before the gas station. We follow this road across Tržič and on the other side of Tržič ve turn right towards Lom pod Storžičem. We keep following this road after marks dom pod Storžičem. When we see a big stonepit on the left side of the road we park on a parking place by the stonepit.
Path description:
We start at the parking lot and continue onward on the road we parked by and after some steps we come to two crossroads. We go straight forward at the first (right over a bridge is a village) and we get to mountain indicators at the second one. We orient left here on upper path with marks Javrnik, Stegovnik and Mala peč. Road begins rising sober here and here and there leads us over meadows with nice views. Road brings us to another crossroad where we go left (Rekar farm right) After that it crosses a privat piece of land where a fence is. We soon come to a next crossroads. We continue on the righroad in direction of Javornik mountain pasture. Road goes horizontally from now on and the starts rising. It brings us to a small village. We continue walking on the road which is slowly turning towards left. Soon after that it makes a right turn and brings us to an indicator where a path going on Bela peč branches. We continue following the road to the point where it starts dropping. After a couple of metres of dropping we will se a hut on the right side to which we have only few steps. We continue from the hut walking on a worse road which is dropping a couple of minutes to the crossroads. There is a monument standing in honor of a dead soldier from 1. world war which was accidentally shoot from his side. We orient ona car track which starts rising up. We come out from the forest after a couple of minutes and soon come to a mountain pasture where some houses are standing. We continue walking straight forward upwards by the fence and the on a beaten path over a meadow. In aproximately 30 minutes of walking on a sober steep slope we reach the top.
On the way: Koča na Javorniku (1448m), Planina Javornik (1550m)
Recommended: panorama, similar trips, trips from the same starting point, trips with the same destination
Share:

facebook

Twitter

myspace
Digg
delicious

reddit
Netlog
Pictures: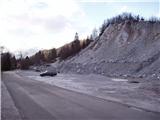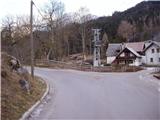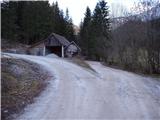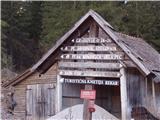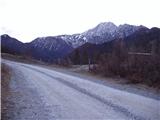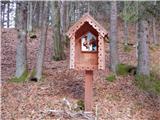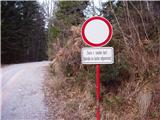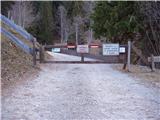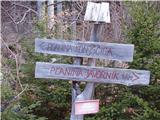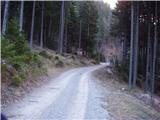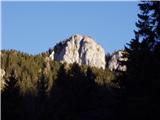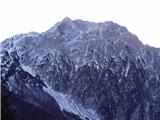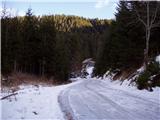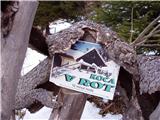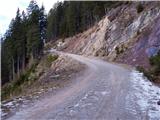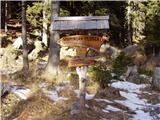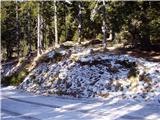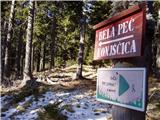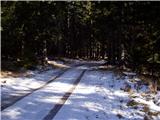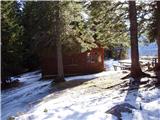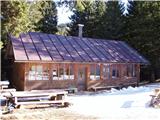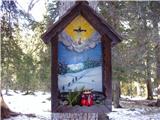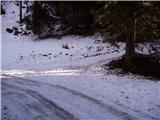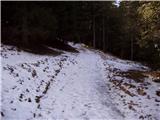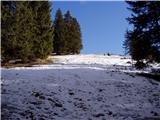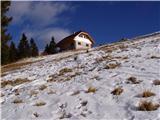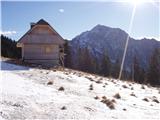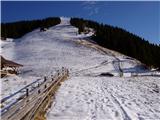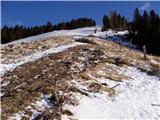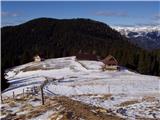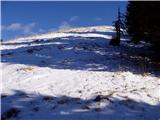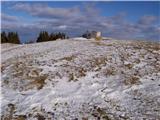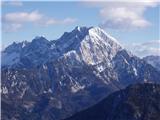 Video: