Starting point: Hlipovec (1380 m)
Destination: Komen (1684 m)
Path name: -
Time of walking: 0 h 50 min
Difficulty: easy marked way
Difficulty of skiing: easily
Altitude difference: 304 m
Altitude difference (by path): 304 m
Map: Kamniške in Savinjske Alpe 1:50.000
Hiking equipment (summer):
Hiking equipment (winter):

Views: 8814
Trip rating: 1 votes
Number of pictures: 12
Number of comments: 0
Access to starting point:
We drive to Mozirje and continue driving towards Logarska dolina. We come to a village Ljubno ob Savinji where an indicator for Smrekovec direct us to right. Road goes into center of the village where we turn left again after marks Smrekovec. Road then brings us to Ljubenska Rastka where we turn left. We drive for aproksimately 2 kilometres and turn right in a crossroads. We follow this road to the end of asphalt. But at first we drive in direction of Komn (Kamen) to the parking lot on Hlipovec saddle.
Path description (automatic translation):
The parking lots are focusing on home at tags Smrekovac, Komen (Stone). The initial part of the way us kolovozu Monday, which will soon come to the crossroads. Take the left-up. Kolovoz is amended in the way on foot and climb begins. The route climbs through the forest mostly as steeply. After poor half-hour walk in the woods and get in front of you zagledamo wooden house in which the crossroads. Take the left top of the Komna which reached by razglednem crest slope without any major problems.
On the way: Hlipovec (1453m)
Recommended: panorama, similar trips, trips from the same starting point, trips with the same destination
Share:

facebook

Twitter

myspace
Digg
delicious

reddit
Netlog
Pictures: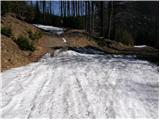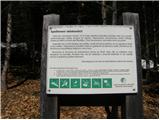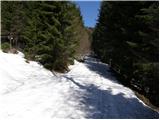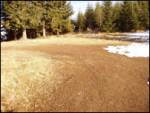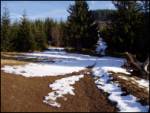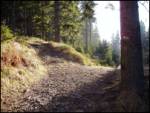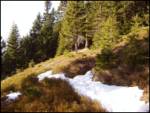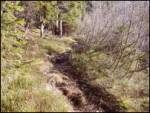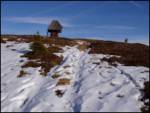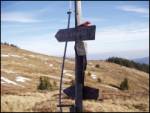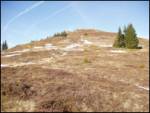 Video: