Starting point: Johannsenruhe (1152 m)
Destination: Ovčji vrh (Kozjak) / Geissberg (Kosiak) (2024 m)
Path name: southwest path
Time of walking: 2 h 30 min
Difficulty: easy marked way
Difficulty of skiing: easily
Altitude difference: 872 m
Altitude difference (by path): 875 m
Map: Karavanke - osrednji del 1:50.000
Hiking equipment (summer):
Hiking equipment (winter): ice axe, crampons

Views: 15126
Trip rating: 1 votes
Number of pictures: 66
Number of comments: 3
Access to starting point:
Acces from Slovenia: We drive to boundary pass Ljubelj and then to Austria. We come to a crossroads in village Unterloibl where we orient to left. We follow this road till village Feistritz where we orient to left towards village Barental. Road becomes a macadam after village Barental. We follw this road till a parking lot before a roadblock and park there.
Acces from Austria: We drive to Feistritz which is located west from Ferlach at Klagenfurt on a right bank (south side) of river Drava. In village Feistritz we direct towards village Barental. Road becomes a macadam after village Barental. We follow this road till a big parking lot which is located at a roadblock.
Path description (automatic translation):
At the beginning of the parking lot left offs with a screen which has a road closed after only a few meters crossing. Next is focusing on the right road which connects foot path from the end of the parking lot. Access even after this stezice. Cesta us in the short term leads to the meadow where we see on the right bench, but the house on the left. The road then goes into the woods and starting with a steep climb up. After a few curves but the path leads us to a crossroads where the right-offs climbing route on the chair. We continue on the road, which soon came to the brook, which is situated on the road. The path then moves from forest to the vast meadow where even a few cut across Stream. Then in the way of us beautiful views lead to the huts. In the cabin continued hard left onto the meadow which cut across a slight rise in. After a few minutes walk from the huts stezice lead us in a little tenuous dolinico where the journey starts climb. Dolinico to leave soon because the path turns sharply right into the slopes of sheep's Summit (Geissberg). The path, which is quite steep slopes lookout us Monday after one hour walk from the cabin leads to the peak slope of Mount. In the latter part of the journey steep discounts and before you cross the zagledamo achieved easily. Parking-hut 1:15. Top-shack 1:00.
On the way: Trate / Johannsenruhe (1226m), Klagenfurter Hutte/Celovška koča (1664m)
Recommended: similar trips, trips from the same starting point, trips with the same destination
Share:

facebook

Twitter

myspace
Digg
delicious

reddit
Netlog
Pictures: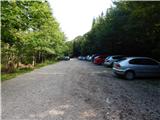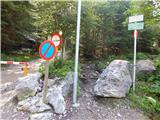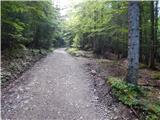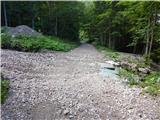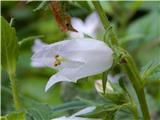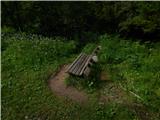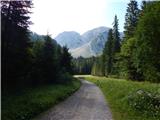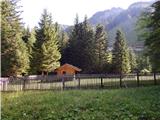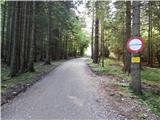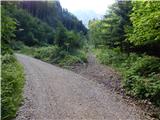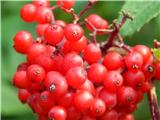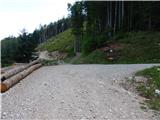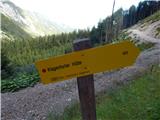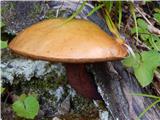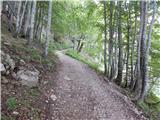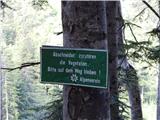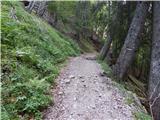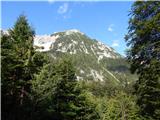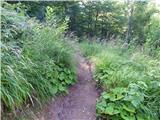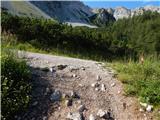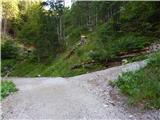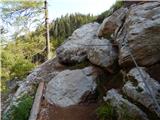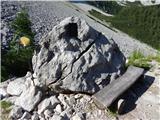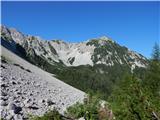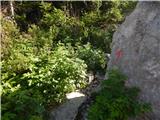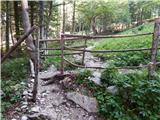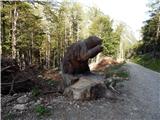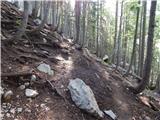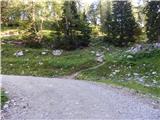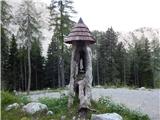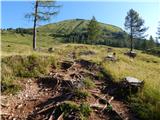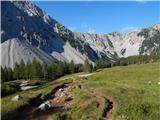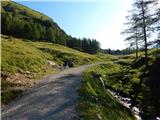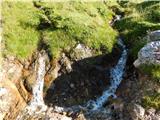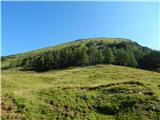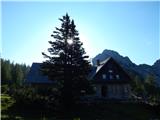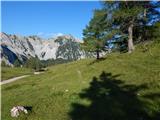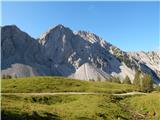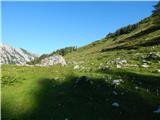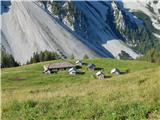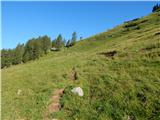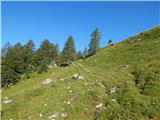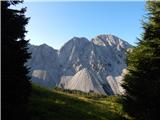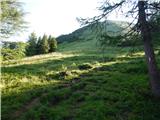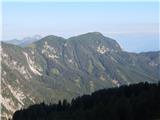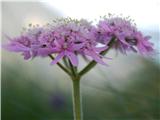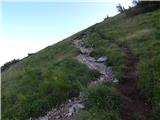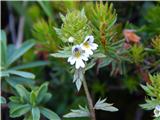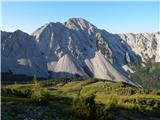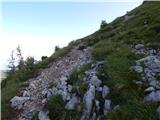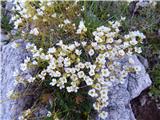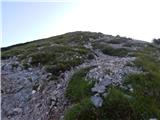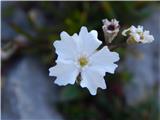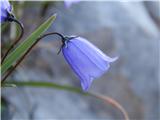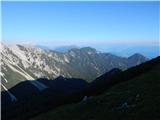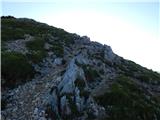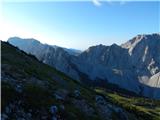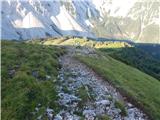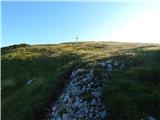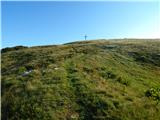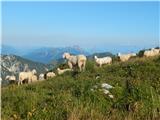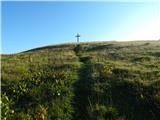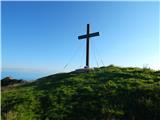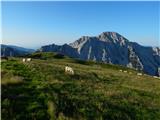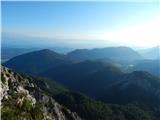 Video: