| | |
| --- | --- |
| Kreuzeckbahn - Kleiner Salzkofel | |
Starting point: Kreuzeckbahn (1207 m)
Destination: Kleiner Salzkofel (2222 m)
Path name: -
Time of walking: 3 h 15 min
Difficulty: easy marked way
Difficulty of skiing: no data
Altitude difference: 1015 m
Altitude difference (by path): 1015 m
Map:
Hiking equipment (summer):
Hiking equipment (winter): ice axe, crampons

Author: Pi_is_exactly_3
Views: 560
Trip rating: 1 votes
Number of pictures: 77
Number of comments: 0
Access to starting point:
Drive to Spittal an der Drau in Austria and take an exit for Lienz. Follow the regional road via Lendorf, after which drive a few kilometers and then take a right turn in direction Möllbrücke, Mühldorf and Obervellach. After Mühldorf pay attention since it is necessary to turn left in Unterkolbnitz where the signs show in direction Kreuzeckbahn. The road goes through this small city and crosses the bridge. Soon after the bridge you arrive to the lower train station of Kreuzeckbahn. The ride to the upper station takes 11 minutes (from 605 to 1207 meters). The opening hours are from June to the third week of September all days from 9 am to 5 pm (as of year 2017).
Path description:
Leave the upper train station of Kreuzeckbahn and continue above the accumulation lake to the road, which should be followed upwards. After some minutes pass an old larch tree growing there since 1770. Follow the signs for Mernik Alm or Kleiner Salzkofel or Großer Salzkofel. Soon follow the signs to a footpath that leads through a dense forest until it joins the road again. There are many signs with interesting information in regard to the surrounding forest and to the local folklore. The signs eventually lead to a point where the road is closed. Here you have an option to step on a footpath immediately or follow the road for about 100 meters and then turn right and follow a footpath. The letter is a better option. The path eventually leads to the Mernik mountain pasture.

Walk through the Mernik Alm and follow the signs for Salzkofel mountains. You will soon pass a remarkable view point on the right. Follow the path upwards to a point where a mountain pasture ends and the forest begins. After a while, pass the road and after that in continuation step over a mountain spring. Eventually another mountain pasture is reached, follow it upwards to the Mösernhütte at 1777 m. From Mösernhütte the path continues upwards into the forest, which soon begins to thin. Somewhere near the forest line the signs will direct you right. The ascending ridge is the steepest part of the way to the Koppen, where a nice view to the south side opens up.

From here, follow the ridge in direction west. After five minutes you will reach the junction. Continue right (left is a trail to Salzkofel). You will reach a summit of Kleiner Salzkofel after 10 minutes of walk.

Timeline: start – Mernik Alm, 1492 m (50 min); Mernik Alm – Mösernhütte, 1777 m (50 min); Mösernhütte – Koppen, 2158 m (1h 20 min); Koppen - Kleiner Salzkofel, 2222 m (15 min).
On the way: Koppen (2158m), Mösernhütte (1777m), Mernik Alm (1492m)
Recommended: similar trips,
Share:

facebook

Twitter

myspace
Digg
delicious

reddit
Netlog
Pictures: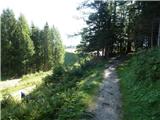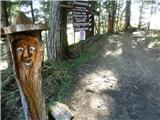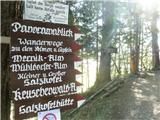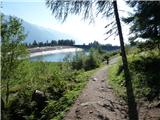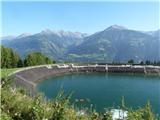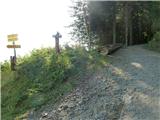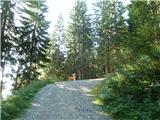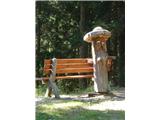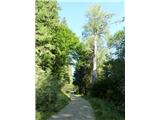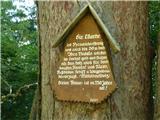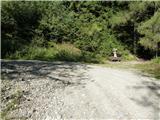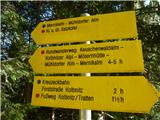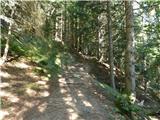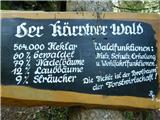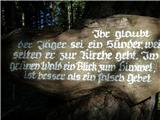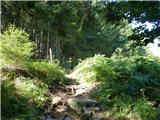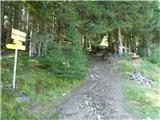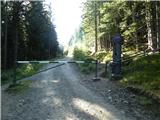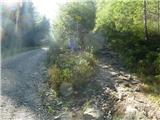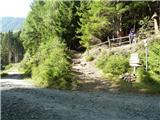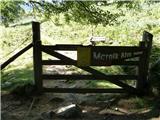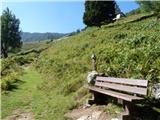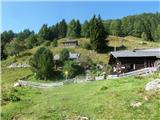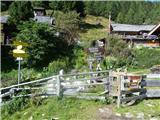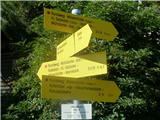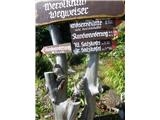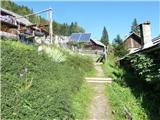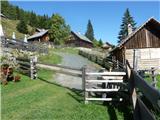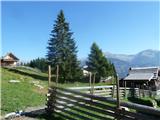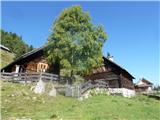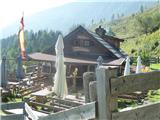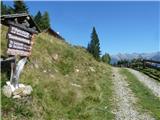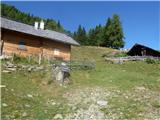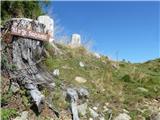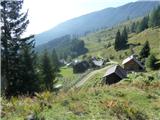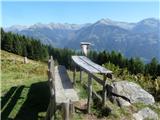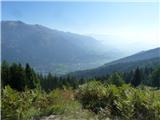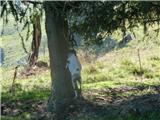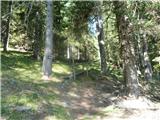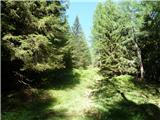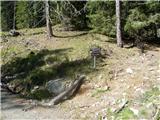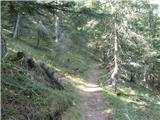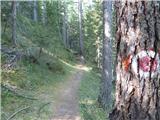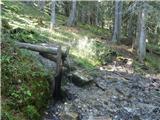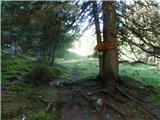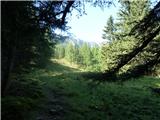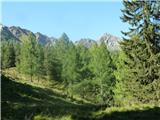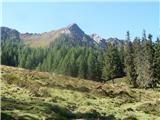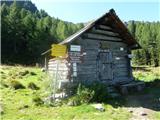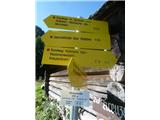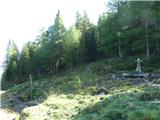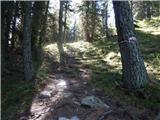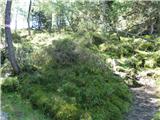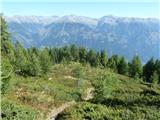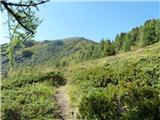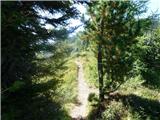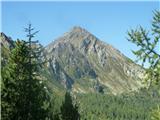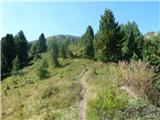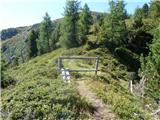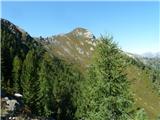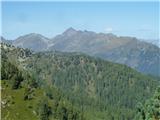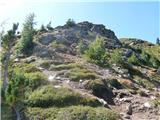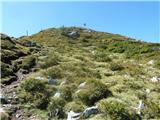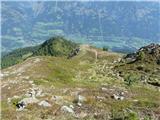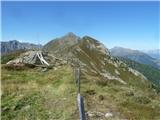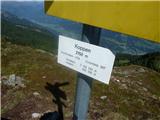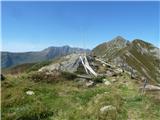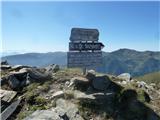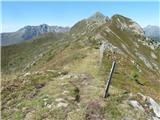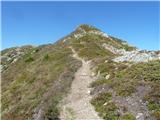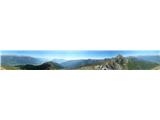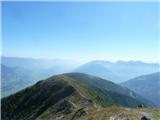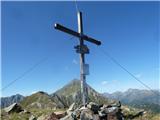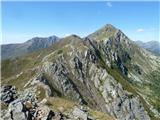 Copyright © 2006-2015
Privacy Policy
, Hribi.net, Mountaineering, Hiking, Trekking, Climbing