| | |
| --- | --- |
| Kurnikovo sedlo - Hochobir (Ojstrc) (footpath) | |
Starting point: Kurnikovo sedlo (997 m)
Destination: Hochobir (Ojstrc) (2139 m)
Path name: footpath
Time of walking: 3 h 5 min
Difficulty: easy marked way
Difficulty of skiing: easily
Altitude difference: 1142 m
Altitude difference (by path): 1142 m
Map: Karavanke - osrednji del 1:50.000
Hiking equipment (summer):
Hiking equipment (winter): ice axe, crampons

Views: 19993
Trip rating: 2 votes
Number of pictures: 29
Number of comments: 3
Access to starting point:
At first we drive to Železna Kapla (Eisenkappel). We come here from Slovenia over border pass Jezersko. We can also come to here from Austria where a road towards Slovenia over Jezersko sedlo saddle branches in Drava valley (direction Eisenkappel). When we come to Železna Kapla (Eisenkappel) we direct on a road which goes towards West in direction of Hochobir. We follow this road aproximately 3 kilometre till a crossroads where an indicator direct us right towards Eisenkappler Hutte. An asphalted road starts rising steeply and brings us to the point where a tool payment is taken. We park here on a marked parking lot. This parking lot is closed in winter time (the road also).
Path description:
From the parking lot we continue down the paved road which ascends slowly, mostly through the woods. It crosses some streams and in an hour brings us to Obirska Planina hill. From here where a shepherds hut is, we continue down the road, which soon makes a big turn right, where another path forks to the left. We take it. It goes steeply up and crosses another path. It takes us to a worse forest path in about 30 minutes. It goes from the forest and turns left. After a few meters the path, turns towards the meadows under the Eisenkappler Hutte cabin. Only a few steps take us to the cabin. We can also drive by car almost to here up the mountain road. We continue from here up the natural studies study path (Naturkundlicher Rundwanderweg). The path ascends partly through woods partly over meadows, with educational boards set up the whole way. The path crosses a fence and continues through the increasingly sparse forest. A short distance after that the path expands into large meadows, where a magnificent view of Slovenia and the Košuta ridge greets us. On a height of 2042m we come to the ruins of the former highest Austrian meteorological station. We continue onwards to a fork where another path from Šajda (Zell-Schaida). From here to the summit are just a couple of minutes of light walking up the v slope with a grand view.
On the way: Pečnikovo sedlo (1169m), Obirska planina (1272m), Eisenkappler Hutte (1553m), Kraguljše (1828m)
Recommended: panorama, similar trips, trips from the same starting point, trips with the same destination
Share:

facebook

Twitter

myspace
Digg
delicious

reddit
Netlog
Pictures: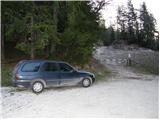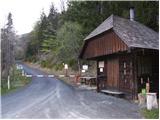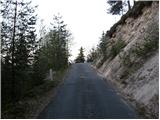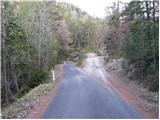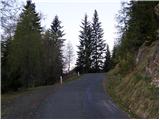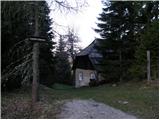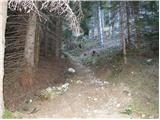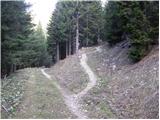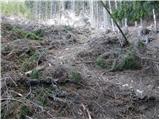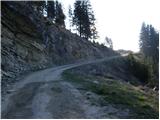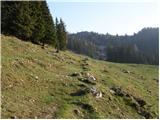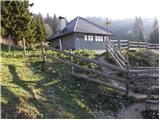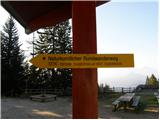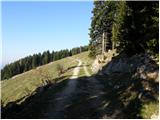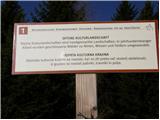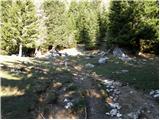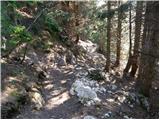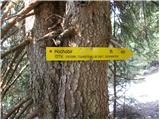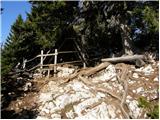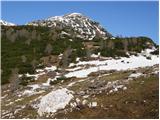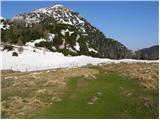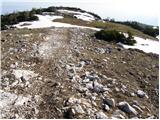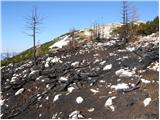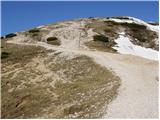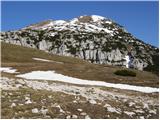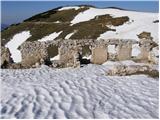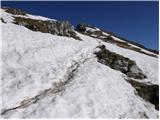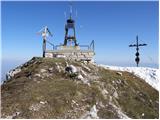 Video:
Copyright © 2006-2015
Privacy Policy
, Hribi.net, Mountaineering, Hiking, Trekking, Climbing