| | |
| --- | --- |
| Ljubelj - Dom na Zelenici | |
Starting point: Ljubelj (1058 m)
Destination: Dom na Zelenici (1536 m)
Path name: -
Time of walking: 1 h 20 min
Difficulty: easy marked way
Difficulty of skiing: easily
Altitude difference: 478 m
Altitude difference (by path): 480 m
Map: Karavanke - osrednji del 1:50.000
Hiking equipment (summer):
Hiking equipment (winter):

Views: 90553
Trip rating: 6 votes
Number of pictures: 25
Number of comments: 62
Access to starting point:
We drive to border pass Ljubelj. We turn to left couple of metres before the pass and drive till a parking lot.
Path description:
From the parking area we get on a pathway, which goes by the left side of a ski slope. After 10 minutes we get to the screes on the edge of ski slope. We go on through the valley upwards and we soon get to the cottage on Vrtača. We go westwards. The path goes between scree and then we get on the roas which we follow to the cottage on Zelenica. When the ski trails are in use, the path goes by the road to Zelenica. Walking on a ski slope is forbidden.

On the way:
Koča Vrtača (1288m)
Trip can be prolonged to next destinations: Koča pri izviru Završnice (20 min), Roblekov dom na Begunjščici (2 h), Klagenfurter Hutte/Celovška koča (2 h 50 min), Spodnji Plot (25 min), Vrh Ljubeljščice (Triangel) (30 min), Na Možeh (55 min), Srednji vrh (above Završnica) (1 h 20 min), Žleb (Suho ruševje) (1 h 20 min), Srednja peč (2 h 45 min), Bielschitza/Svačica (3 h), Pautz/Zelenjak (1 h 35 min), Selenitza/Palec (1 h 40 min), Begunjščica (2 h 30 min), Prešernova koča na Stolu (3 h 25 min), Vertatscha/Vrtača (2 h 10 min), Hochstuhl/Stol (3 h 30 min)
Recommended: panorama, similar trips, trips from the same starting point, trips with the same destination
Share:

facebook

Twitter

myspace
Digg
delicious

reddit
Netlog
Pictures: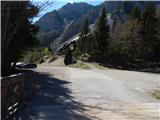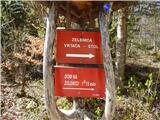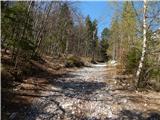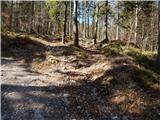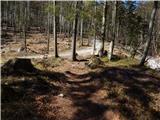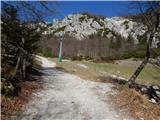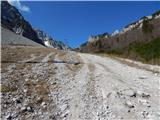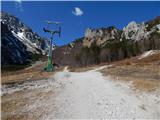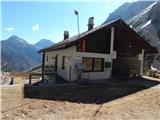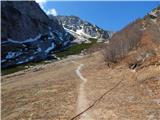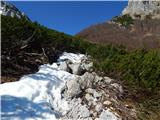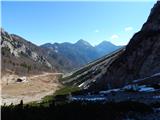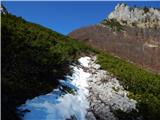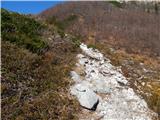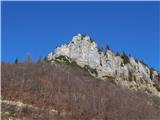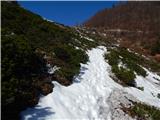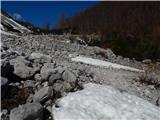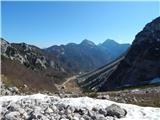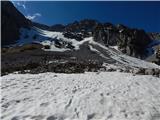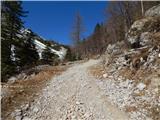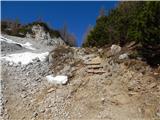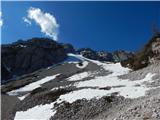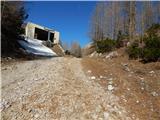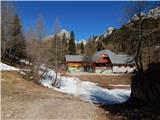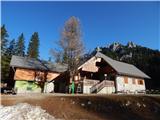 Copyright © 2006-2015
Privacy Policy
, Hribi.net, Mountaineering, Hiking, Trekking, Climbing