| | |
| --- | --- |
| Mallnitz - Jamnigalm (Rupertiweg) | |
Starting point: Mallnitz (1191 m)
Destination: Jamnigalm (1750 m)
Path name: Rupertiweg
Time of walking: 2 h 30 min
Difficulty: easy marked way
Difficulty of skiing: no data
Altitude difference: 559 m
Altitude difference (by path): 585 m
Map:
Hiking equipment (summer):
Hiking equipment (winter):

Author: Pi_is_exactly_3
Views: 300
Trip rating: 1 votes
Number of pictures: 48
Number of comments: 0
Access to starting point:
Arriving by train to Mallnitz is a good option because you can walk over the mountains to the other side of the Hohe Taurn mountain range and return by train through the Tauern Railway Tunnel, which is the longest tunnel of the Tauern Railway system with the length of 8371 meters. The train is also used for a motor vehicles transport between Mallnitz and Bad Gastein. An alternative option by road is 178 kilometres long.

Information for arriving by car:
Drive to Spittal an der Drau and take an exit for Lienz. Follow the regional road via Lendorf, after which drive a few kilometres and then take a right turn in direction Möllbrücke, Mühldorf and Obervellach. Soon after Obervellach turn right in direction Mallnitz. In Mallnitz park at a railway station (with motorail connection with Bad Gastein via 8371 m long Tauern tunnel).
Path description:
Exit the train station (Hauptbahnhof Mallnitz) and follow a road to Mallnitz for 100 meters. Before a stream Seebach turn right to a footpath (also marked with "Via Alpina" signs). Walk along the stream until you reach the first houses of Malnitz. Cross the first bridge and turn right. After reaching the main road in Mallnitz continue to the crossroads with many green signposts and follow the left road with signs Jamnigalm and Hagener Hütte.

Follow the road out of Mallnitz. When reaching the last houses of this side of Mallnitz, turn right and ascend to a footpath (a less attractive alternative is to follow the road). The footpath will lead you through the forest at about 50 meters of altitude above the road, however you may only occasionally glimpse the road below. Since this path is also used for a nice summer walks just outside of the city, there are many benches and points of interest along the way. Follow the signs for Jamnihalm or Stockerhütte. Keep left at one point when the path is not marked. After that you will reach the road again. Cross the road and the path in the forest will begin to ascend more steeply. Soon the path to Stockerhütte will branch away (i.e. a hut near a boom gate and ticket machine). Follow a wide path and signs for Jamnigalm or a path number 110. The forest will thin and the slopes will get steeper. The path will lead you to a dusty road, follow it for 5 minutes until you reach Jamnigalm.
On the way: Seebach (1191m), Stockerhütte (1290m)
Trip can be prolonged to next destinations: Hagener Hütte, Greilkopf, Dr. Rudolf Weißgerber Biwak (bivouac), Westerfrölkekogel , Feldseekopf (3 h 40 min), Hinterer Geißlkopf, Vordere Geislspitze / Vorderer Gesselkopf
Recommended: similar trips, trips from the same starting point, trips with the same destination
Share:

facebook

Twitter

myspace
Digg
delicious

reddit
Netlog
Pictures: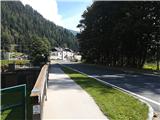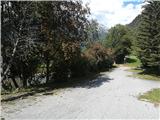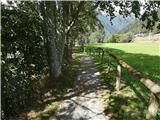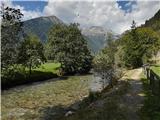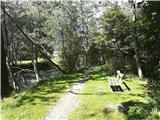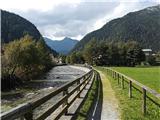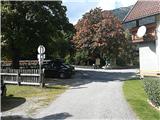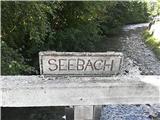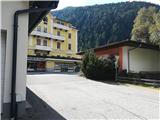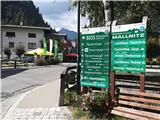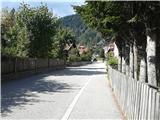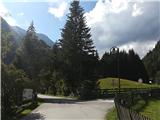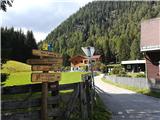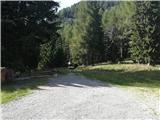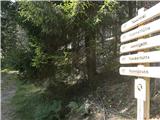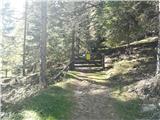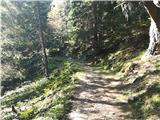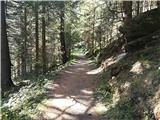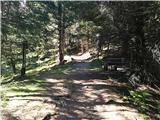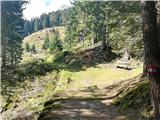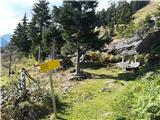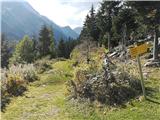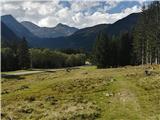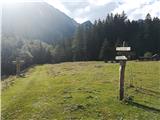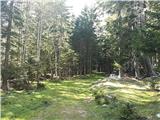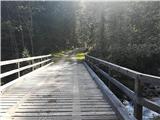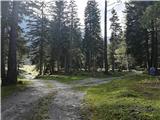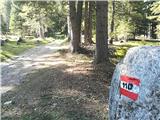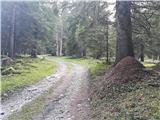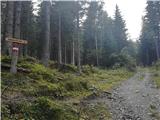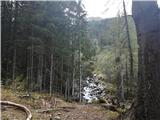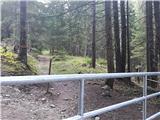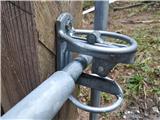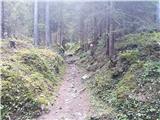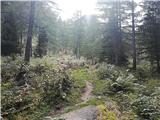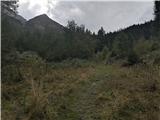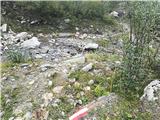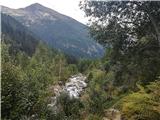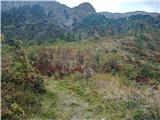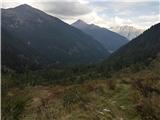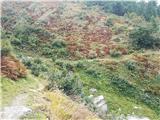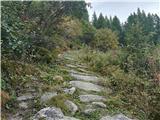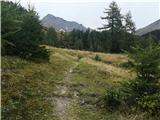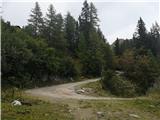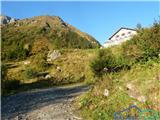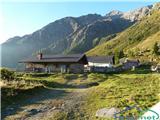 Copyright © 2006-2015
Privacy Policy
, Hribi.net, Mountaineering, Hiking, Trekking, Climbing