| | |
| --- | --- |
| Okroglice - Sveti Lovrenc above Okroglice | |
Starting point: Okroglice (480 m)
Destination: Sveti Lovrenc above Okroglice (722 m)
Path name: -
Time of walking: 1 h
Difficulty: easy unmarked way
Difficulty of skiing: easily
Altitude difference: 242 m
Altitude difference (by path): 242 m
Map:
Hiking equipment (summer):
Hiking equipment (winter):

Views: 9928
Trip rating: 2 votes
Number of pictures: 14
Number of comments: 9
Access to starting point (automatic translation):
From Zasavja or from Swindon is zapeljemo in Zidani Most and from there proceed against Sevnici. Only a few meters before the road crosses the river Sava is focusing left in the direction of the village of Loka and Breg. Then follow this road to the village of Dublin, where code for us to focus Lisco left up. Next we pass on the road, which climbs and us to the junction in the village of Lisca. Here are focusing left in the direction of discernment and Lovrenc. After a short downhill get to the next crossing, where we continue to the right sharply downward in the direction of rounds and St.. Lawrence. When the road stops parkiramo set on one of the parks along the road from the village Okroglice.
From Trebnjega or Krško pass against Sevnici and immediately after the bridge, which cut across, turn left towards the village of Walnut and Breg. When our road leads to the village of Breg, turn right towards Lisca. Next follows the above description.
Path description (automatic translation):
The parking lots continue on the road on which we have parking. The road then we will soon reach the village, where we see along the road to the chapel in rural tourism, turn right up in the direction of Lawrence. The road, which climbs through most of us lead to slightly higher for two consecutive unlabelled crossings. In both cases, and continue to the right road for all of us more razglednem slope leads to a smaller passes. It is the highest point of the crossing, where we continue left towards the church, which has for some time we see a nice. The road to follow the past post of Saint Lawrence to the place where the road offs unmarked foot path. Orientation in this part of the fine weather easy. Followed by a climb Monday razglednem Fields to the church of Saint Lawrence to those achieved in minutes.
Recommended: panorama, similar trips,
Share:

facebook

Twitter

myspace
Digg
delicious

reddit
Netlog
Pictures: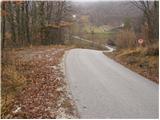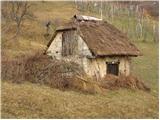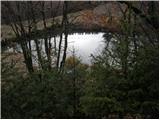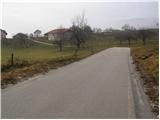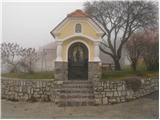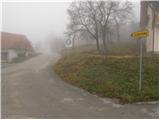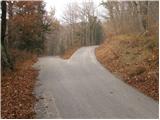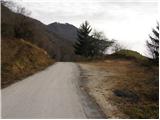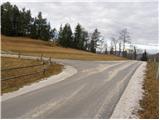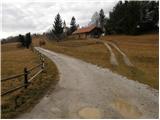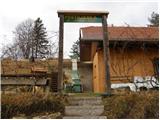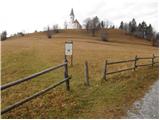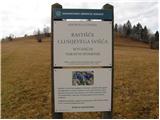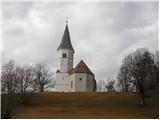 Copyright © 2006-2015
Privacy Policy
, Hribi.net, Mountaineering, Hiking, Trekking, Climbing