Starting point: Orešnik (660 m)
Destination: Kremžarjev vrh (1164 m)
Path name: -
Time of walking: 1 h 30 min
Difficulty: easy marked way
Difficulty of skiing: easily
Altitude difference: 504 m
Altitude difference (by path): 504 m
Map: Pohorje 1:50.000
Hiking equipment (summer):
Hiking equipment (winter):

Views: 11469
Trip rating: 2 votes
Number of pictures: 16
Number of comments: 3
Access to starting point (automatic translation):
From Velenje, or Dravograda zapeljemo in the film, here is the traffic circle, which is located on the main road Dravograd - Velenje focusing on exports Kope and Legan. The road then we will soon lead to the next crossing, where they continue straight towards the sand. The road for us then to the junction where are marked "farm". There continue to the right and follow the road to the next crossing, where again we continue right up. Next we pass only a short time until the next crossing, where continued hard right up. After a few tens of meters road driving experience "farm" Hriberšek for which the road turns hard left. Next we pass little time left to the parking lot along the road that you see on the left side of the road for hudournikom, we just cross.
Path description (automatic translation):
The parking lots continue on the road on which we have parking. After a few minutes walk as road crosses the path markirano. You leave the road and is focusing on the navzgor left kolovoz, which initially and then moderately steep climbs through the forest. Follow this path of good half-hour to the place where us on the road. Here is a crossing of four roads and walk our path, which crosses the intersection. The path then is still going through the woods and climbing up a flight of kolovozu surrounded by pine woods. Slightly higher get to the "farm" Lampret, followed by a re-cut across the street. The way forward takes place almost horizontally to where we mark the Kremžarjev focus right up sharply. Steep discounts fast and the path leads to fuzzy reef, where it is located at the crossroads and it interesting half open, half as glass chapel. Here we continue in the right direction Kremžarjevega top (left houses 3min). The way forward is a slight climb while crosses panoramic hillside, where we opened a nice view against Košenjaku. Just below the summit is the way in which the forest but also at the top, which is obtained after a few minutes walk further do not leave.
Trip can be prolonged to next destinations: Koča pod Kremžarjevim vrhom, Kremžarjev vrh
Recommended: similar trips, trips with the same destination
Share:

facebook

Twitter

myspace
Digg
delicious

reddit
Netlog
Pictures: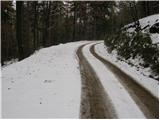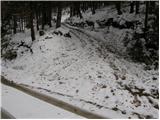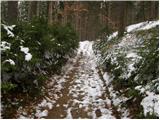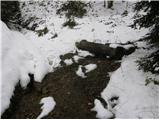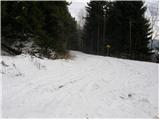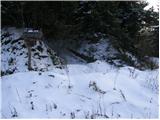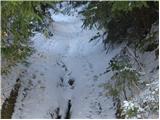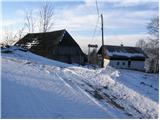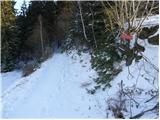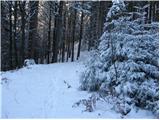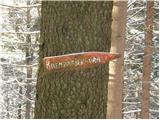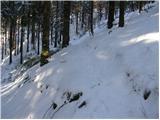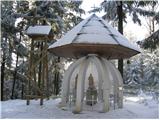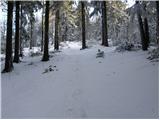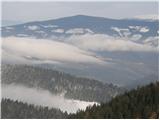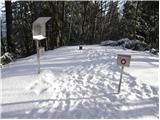 Copyright © 2006-2015
Privacy Policy
, Hribi.net, Mountaineering, Hiking, Trekking, Climbing