| | |
| --- | --- |
| Planina Blato - Planina Jezerce | |
Starting point: Planina Blato (1147 m)
Destination: Planina Jezerce (1720 m)
Path name: -
Time of walking: 2 h
Difficulty: easy unmarked way
Difficulty of skiing: partly demanding
Altitude difference: 573 m
Altitude difference (by path): 615 m
Map: Triglav 1:25.000
Hiking equipment (summer):
Hiking equipment (winter): ice axe, crampons

Views: 11873
Trip rating: 2 votes
Number of pictures: 34
Number of comments: 2
Access to starting point:
We drive from Bohinjska Bistrica towards Stara Fužina. We come to a crossroads where we turn left at a chapel on the road rising steeply upwards. We soon come to a point where a toll payment is taken in summer season. Road rises steeply again and brings us to a meadow. A road going into a forest branches from this meadow and brings us to a crossroads. We go left here. We keep driving for some tome until we come to a crossroads for Vogar. We turn sharp right and keep driving couple of 100 metres till a parking lot on Blato mountain pasture.
Path description:
We continue from the parking place by the pasture Blato along the road onward. The road descends a bit and comes to a nice spring on pasture Blato. We take a right here along a steep path and continue on this path east. Soon, a road from the valley joins in. We take a left and follow the wide path all the way to the pasture. From here, we continue on the road that goes on the left side of the hills above Krstenica. The path rises slightly at the beginning, but levels soon. After a half an hour, it gets us to pasture Jezerce. We can see a small pool (puddle) and beneath it a small spring.

On the way:
Planina Krstenica (1670m)
Trip can be prolonged to next destinations: Adam (1 h 10 min), Eva (1 h 20 min), Jezerski Stog (1 h), Prevalski Stog (1 h 20 min), Škednjovec (2 h 30 min), Vrh Hribaric (3 h 15 min), Vršaki (Vrh za Koritami), Vršaki (Srednji vrh), Vršaki (South peak), Vršaki (Vzhodni vrh) (3 h 15 min), Teme (Hribarice), Poprovec, Kanjavec (4 h 15 min), Kanjavec (West peak)
Recommended: panorama, similar trips, trips from the same starting point, trips with the same destination
Share:

facebook

Twitter

myspace
Digg
delicious

reddit
Netlog
Pictures: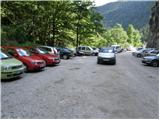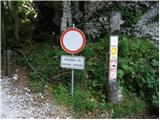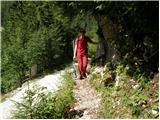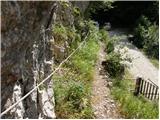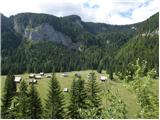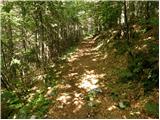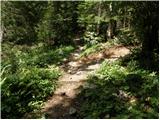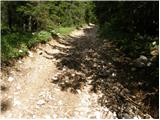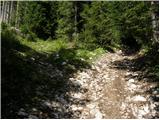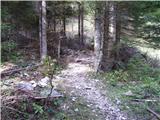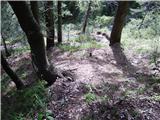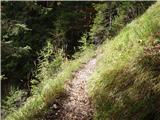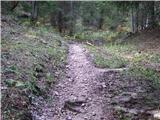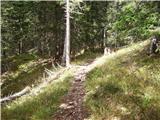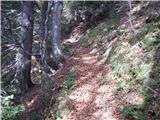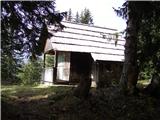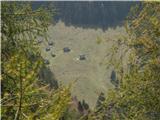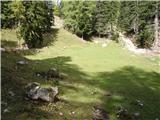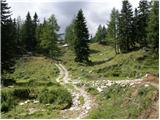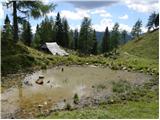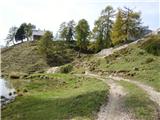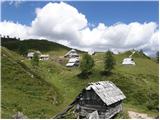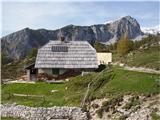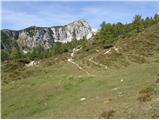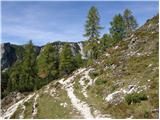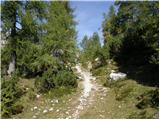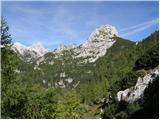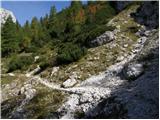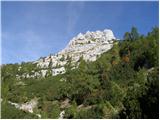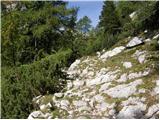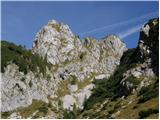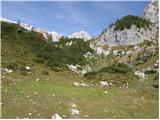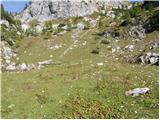 Video:
Copyright © 2006-2015
Privacy Policy
, Hribi.net, Mountaineering, Hiking, Trekking, Climbing