| | |
| --- | --- |
| Planina Blato - Planina Viševnik | |
Starting point: Planina Blato (1147 m)
Destination: Planina Viševnik (1625 m)
Path name: -
Time of walking: 1 h 30 min
Difficulty: easy marked way
Difficulty of skiing: easily
Altitude difference: 478 m
Altitude difference (by path): 485 m
Map: Triglav 1:25.000
Hiking equipment (summer):
Hiking equipment (winter):

Views: 19202
Trip rating: 2 votes
Number of pictures: 20
Number of comments: 1
Access to starting point (automatic translation):
From Bohinjska Bistrica pass against Old Fuzine. Here in the chapel at the crossroads, turn left on the road, which is sharply vzpne. Soon we get to the place where in the summer season, collected a toll. The road is re-strmeje vzpne and us on the lawn. The meadow is road into the forest again and lead us to the crossroads. Here we go left. From here we pass as much time to crossings for Vogar. Here you turn hard right and pass some 100m to the parking lot on the mountain Sludge.
Path description:
Just before the pasture, a cart track branches off on the parking place and goes steeply upwards. After 10 min, we reach a crossing and turn left. We follow a wide cart track all the way to the hut on the Pasture by the lake (Planina pri Jezeru) – has a winter room. We continue to left downwards to indicators where these direct us upwards on a grassy slope (direction Viševnik and Pršivec). Path goes through a forest and a steep gets easier soon. A walk through a forest in sober gradient follows. We again come out of a forest aftert 40 minutes of walking on a mountain pasture. We can see a mountain pasture Viševnik in front of us where is a Bregarjevo zavetišče shelter.

On the way:
Koča na Planini pri Jezeru (1453m)
Trip can be prolonged to next destinations: Planina Blato (5 h 30 min), The lake Črno jezero (1 h 10 min), Dom na Komni (2 h 45 min), Planina Lopučnica, Planina Dedno Polje, Planina Ovčarija, Koča pri Triglavskih jezerih, Pršivec (1 h), Mala Tičarica, Slatna, Velika Tičarica, Kopica, Čelo
Recommended: panorama, similar trips, trips from the same starting point, trips with the same destination
Share:

facebook

Twitter

myspace
Digg
delicious

reddit
Netlog
Pictures: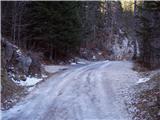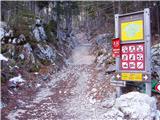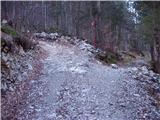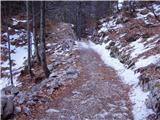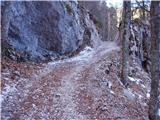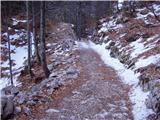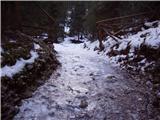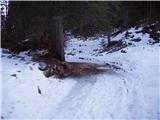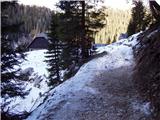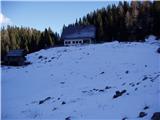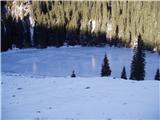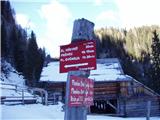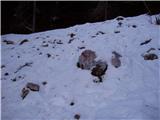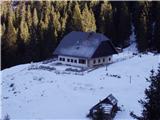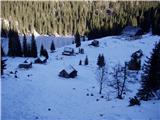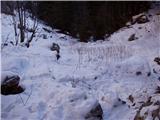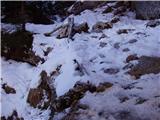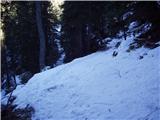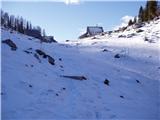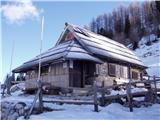 Copyright © 2006-2015
Privacy Policy
, Hribi.net, Mountaineering, Hiking, Trekking, Climbing