| | |
| --- | --- |
| Planina Podvežak - Ojstrica (via Kocbekov dom) | |
Starting point: Planina Podvežak (1500 m)
Destination: Ojstrica (2350 m)
Path name: via Kocbekov dom
Time of walking: 4 h
Difficulty: difficult marked way
Difficulty of skiing: very demanding
Altitude difference: 850 m
Altitude difference (by path): 1200 m
Map: Kamniške in Savinjske Alpe 1:50.000
Hiking equipment (summer): helmet
Hiking equipment (winter): helmet, ice axe, crampons

Views: 98080
Trip rating: 9 votes
Number of pictures: 61
Number of comments: 78
Access to starting point:
1. We drive from Kamnik to Stahovica where we come to a crossroads of two roads. Left one goes into Kamniška Bistrica valley, ours goes straight forward in direction of Črnivec. We follow this pretty winding road almost till pass Črnivec. A steep road towards Kranjski rak branches to sharp left couple of hundred metres before the pass. Road then brings us to a restaurant on Kranjski rak. There is a crossroads couple of metres ahead. We continue straight forward toward Luče. Road brings us into valley Podvolovjek after a longer sweep. Here we can notice a bar Pri Gamsu on the left side of the road. We keep driving aproximately 100m till a point where on the right side are signposts for Korošica, Povežak, Ravne… (marks of the road is aproximately 11km). We orient to left on this road and we keep following it throught crossroads after marks planina Podvežak. Crossroads are marked with signposts. We park on a parking lot by a small wooden garage where a worse road closed for traffic (gate, if it is open still do not continue with driving because some people got suck on the other side). branches to right.
2. From Štajerska side we drive to Mozirje and we kepp following the road towards Logarska dolina. In village Luče we turn left towards Kamnik and keep following the road till mark road 10,5 km. We must be watchful here because a road towards Podvežak mountain pasture soon branches to right. There are signposts for Korošica on the left side of the road. We orient on this road and follow it through crossroads after marks planina Podvežak. We park on a parking lot by a wooden garage where a worse road for traffic branches to right.
Path description:
From the parking lot we head on a poor road, closed with a gate. We head up on the road, which gets us to the house on alpine meadow Podvežak in 15 minutes. We continue through a pasture upwards towards forest. The path leads us to a rarified forest and a smaller valley. At the end of this valley the path turns slightly to the left leading us with some slight ascents and descents through pines and forest to a beautiful small clearing. The path turns right a little and leads us with some ascents to The Inkret spring, which is some meters to the left of the path. We continue almost horisontal to the crossroad where we go left towards Korošica slightly upwards. The path leads us by the cave which most of the time is filled with ice and snow. We walk on a path which from time to time gives us a beautiful views. If we look around we can see numerous abysses. A smaller descent to a big pasture follows, where the path from meadow Ravna connects to us. A smaller ascent to Sedelce follows, where the view towards Kocbekov dom opens. From Sedelce we go down to the plane Korošica. After that descent, 10 minute walk to the cottage is up. From cottage we go on the path to Ojstrica. The path goes up steeply, but then it gets us to grassy slope. From here we continue through moderately steep scree towards a mountain crest. Before the crest the part of the path goes left to Logarska dolina. Steep way follows, which gets us to the crest. On the crest is a crossroad where we go right and with help of some safety equipment we soon get to the top of Ojstrica.

On the way: Planina Podvežak (1564m), Sedelce (1900m), Kocbekov dom na Korošici (1808m)
Recommended: panorama, similar trips, trips from the same starting point, trips with the same destination
Share:

facebook

Twitter

myspace
Digg
delicious

reddit
Netlog
Pictures: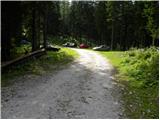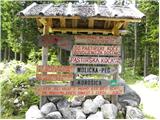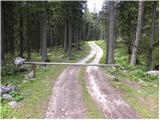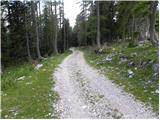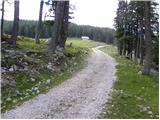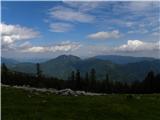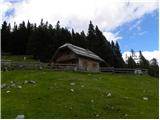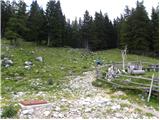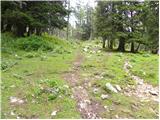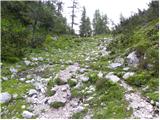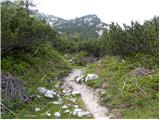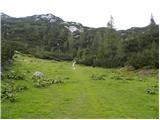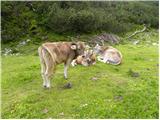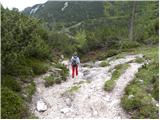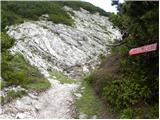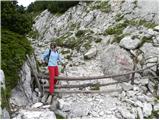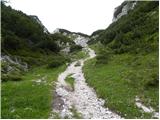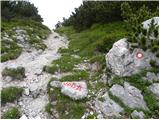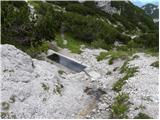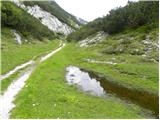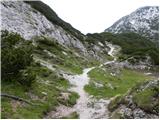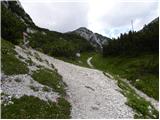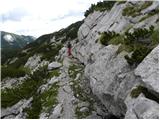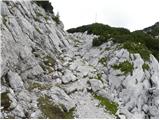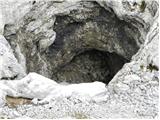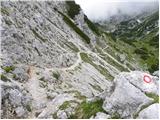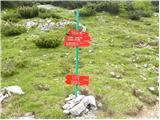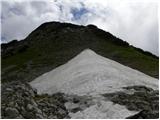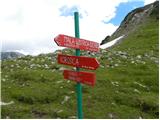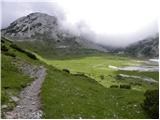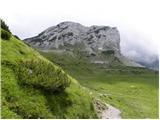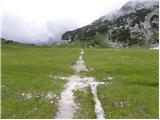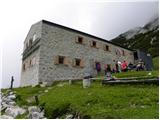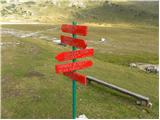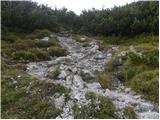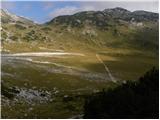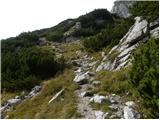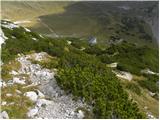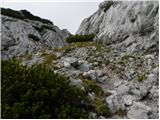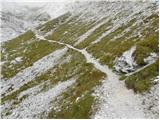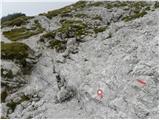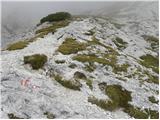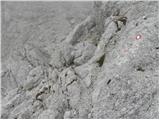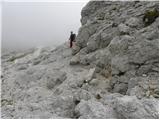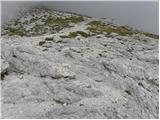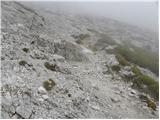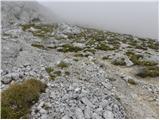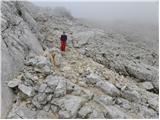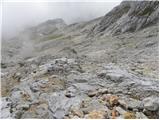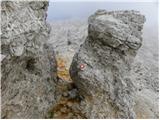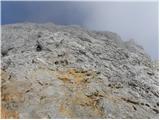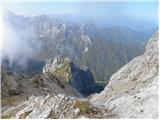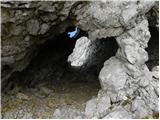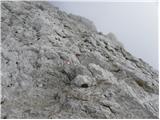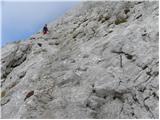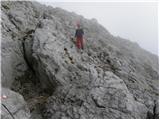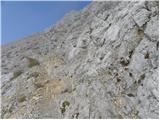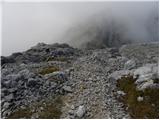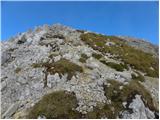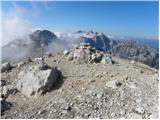 Video:
Copyright © 2006-2015
Privacy Policy
, Hribi.net, Mountaineering, Hiking, Trekking, Climbing