| | |
| --- | --- |
| Plöckenhaus - Polinik (path 403) | |
Starting point: Plöckenhaus (1215 m)
Destination: Polinik (2332 m)
Path name: path 403
Time of walking: 3 h 15 min
Difficulty: easy marked way
Difficulty of skiing: no data
Altitude difference: 1117 m
Altitude difference (by path): 1130 m
Map: Tabacco 09 (Alpi Carniche, Carnia Centrale 1:25000)
Hiking equipment (summer):
Hiking equipment (winter):

Author: Pi_is_exactly_3
Views: 640
Trip rating: 1 votes
Number of pictures: 111
Number of comments: 0
Access to starting point:
A starting point for a hike is reached either from Austrian or from Italian side.

From Austria, the mountain pass Plöckenpass / Passo di Monte Croce is reached from Kötschach (a city near Lienz) in Austrian state of Carinthia.

From Italy, from Tolmezzo follow the signs for mountain pass Pso di Croce Carnico / Plockenpass. Drive over the mountain pass to Austrian side and park near a guesthouse Plöckenhaus.
Path description:
A hike begins at the parking place on the opposite side of the road from a Plöckenhaus guesthouse. A dusty road leads all the way to the lake Grünsee and is marked with a number 403. You will reach the lake after 10 minutes of walk and additional 5 minutes to the east coast.

Follow the road further and turn left where a trail 403 branches off from the road. The trail is steep and leads through the forest. Some occasional views open up along the way up. Follow the trail until it reaches a narrow dusty road and turn right.

Follow the road east until the markings 403 direct you left to a new footpath. Follow it until the mountain pasture Untere Spielbodenalm. A small chalet still stands at this mountain pasture.

The path continues uphill above the chalet. After gaining some distance it reaches the narrow dusty road. Follow it straight forward in direction east. After some time, turn left to a wide footpath.

Follow the footpath and soon you will reach the end of the forest and the beginning of the mountain pasture. A chalet on Obere Spielbodenalm is just a few minutes further uphill.

Head to northwest slightly uphill until you reach a vast natural amphitheatre covered with grass. There, Elferspitz, 2254m, rises to the northeast, and Polinik, 2332m, to the northwest. The path traverses the slopes of Polinik in direction northeast, until it reaches the Spielbodentörl saddle at 2095 meters.

Turn left / west to Polinik. The path leads to a rocky terrain that is the steepest just below the summit (step with caution here due to erosive terrain). A bell is placed on the top. A summit cross was built down the path to the north about 10 to 20 meters of altitude below the summit. A summit book can also be found there.

A beautiful sights to a Gailtal valley and the eastern part of Carnic Alps can be enjoyed at the summit.
On the way: Plöckenhaus (1215m), Grünsee (1250m), Untere Spielbodenalm (1621m), Obere Spielbodenalm (1832m)
Recommended: similar trips, trips from the same starting point,
Share:

facebook

Twitter

myspace
Digg
delicious

reddit
Netlog
Pictures: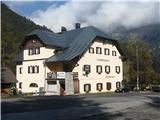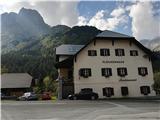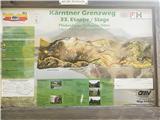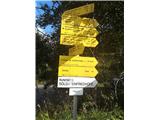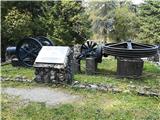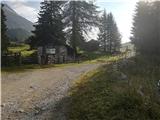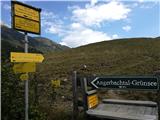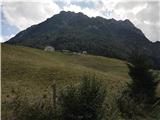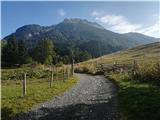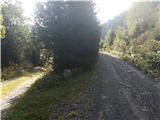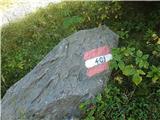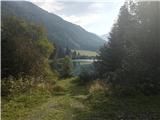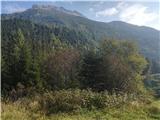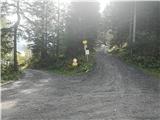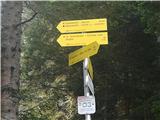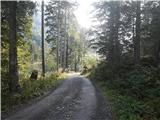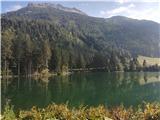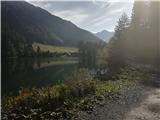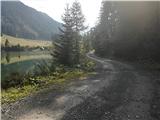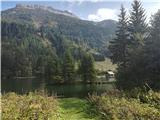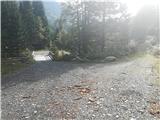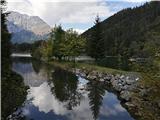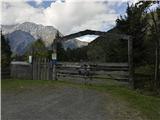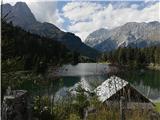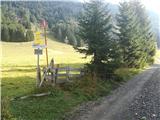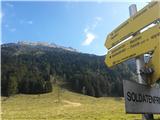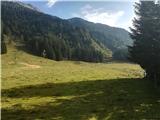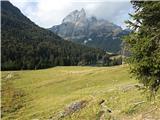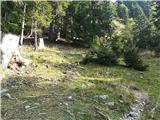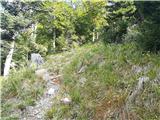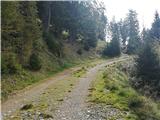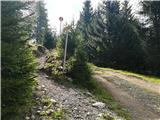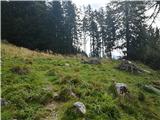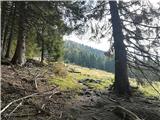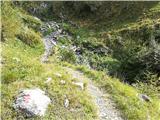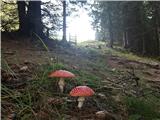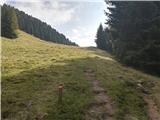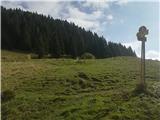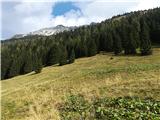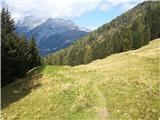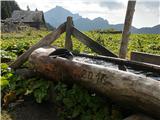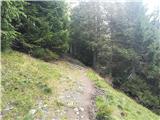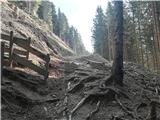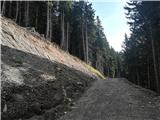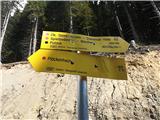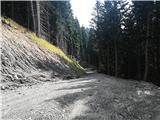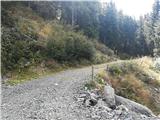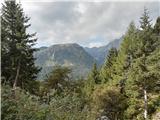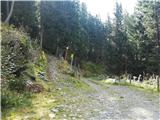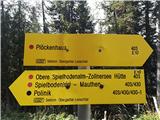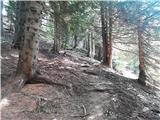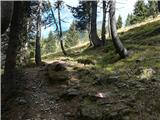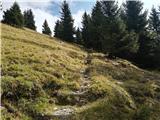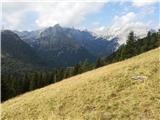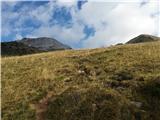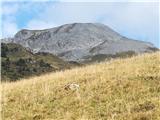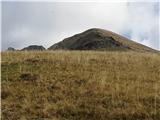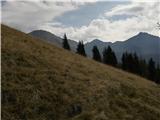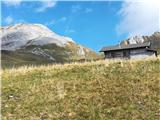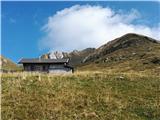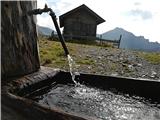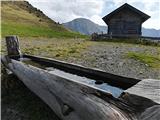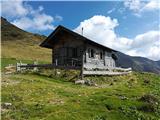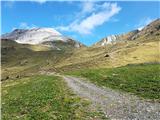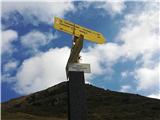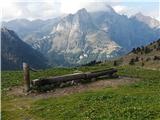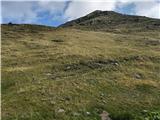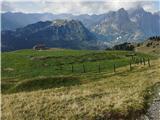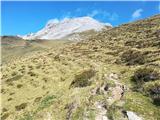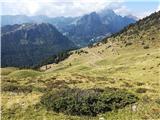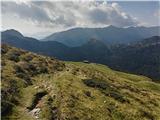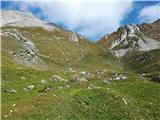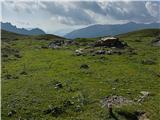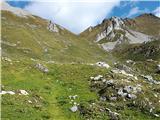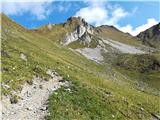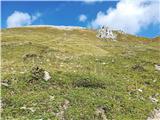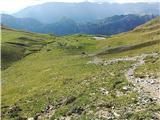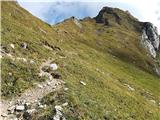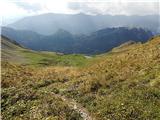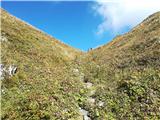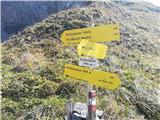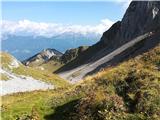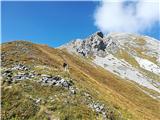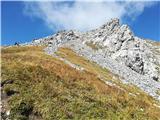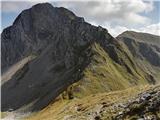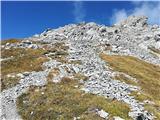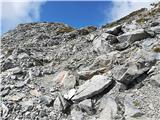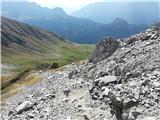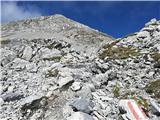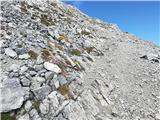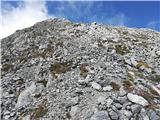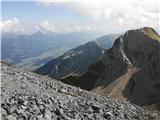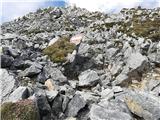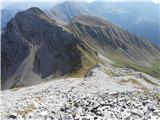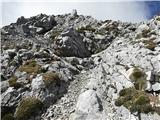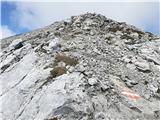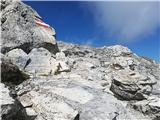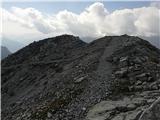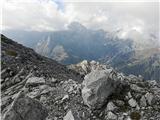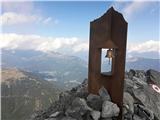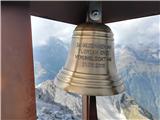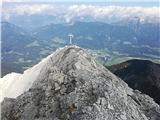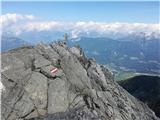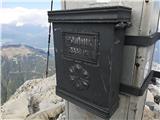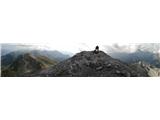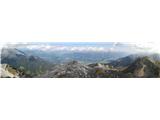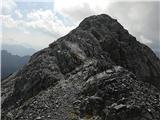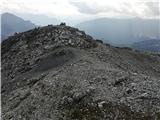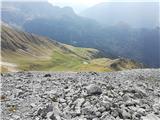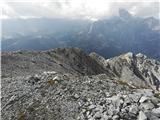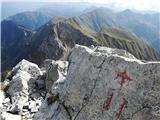 Copyright © 2006-2015
Privacy Policy
, Hribi.net, Mountaineering, Hiking, Trekking, Climbing