| | |
| --- | --- |
| Rute (Zavrh) / Bärental - Planina Seča | |
Starting point: Rute (Zavrh) / Bärental (960 m)
Destination: Planina Seča (1698 m)
Path name: -
Time of walking: 1 h 45 min
Difficulty: easy marked way
Difficulty of skiing: no data
Altitude difference: 738 m
Altitude difference (by path): 750 m
Map: Karavanke - osrednji del 1:50.000
Hiking equipment (summer):
Hiking equipment (winter): ice axe, crampons

Views: 2801
Trip rating: 1 votes
Number of pictures: 19
Number of comments: 0
Access to starting point (Slovenian language):
Čez mejni prehod Ljubelj se spustimo na avstrijsko stran, nato pa se v drugem krožišču (le ta se nahaja malo pred mostom čez reko Dravo) usmerimo na izvoz Bistrica v Rožu / Feistritz. Naprej se peljemo do omenjenega kraja, tam pa nas oznake za Rute / Bärental usmerijo levo na vzpenjajočo cesto, ki nas po nekaj km pripelje do omenjene vasi, kjer parkiramo na parkirišču ob cesti (ob parkirišču so planinske table za Struško / Barentaler Kotschna).
Path description (Slovenian language):
S parkirišča se usmerimo desno na asfaltirano cesto v smeri "Bärensattel". Po nekaj deset korakih nas cesta pripelje do gostilne Stouhütte, za katero le to zapustimo in se usmerimo na peš pot v smeri "Bärensattel". Pot nato takoj za manjšimi stopnicami zavije levo in nekoliko višje preči makadamsko cesto. Naprej se vzpenjamo po prijetni gozdni poti, ki nas višje pripelje do deloma opuščene kmetije Žnidar, kjer zavijemo ostro levo. Pot gre naprej ponovno v gozd in nas po krajšem zmernem vzponu pripelje do lovske opazovalnice (če se povzpnemo na vrh, se nam odpre lep pogled po Dravski dolini). Pot naprej postopoma postane vse bolj strma in nas višje pripelje pod manjše pečine, kjer nam prijetno hojo zaustavi grušč, po katerem se moramo povzpeti strmo navzgor (previdno predvsem pri sestopu). Strmina nato popusti in pot nas mimo presihajočega studenca pripelje do sedla Medvedjak / Bärensattel.
Tu nadaljujemo naravnost (desno Struška) ter po nekaj 10 korakih nadaljnje hoje, prispemo do koče na planini Seča.
On the way: Medvedjak (1698m)
Trip can be prolonged to next destinations: Barentaler Kotschna/Struška, Potoški Stol, Mali vrh, Weinasch/Vajnež, Hochstuhl/Stol
Recommended: panorama, similar trips, trips from the same starting point, trips with the same destination
Share:

facebook

Twitter

myspace
Digg
delicious

reddit
Netlog
Pictures: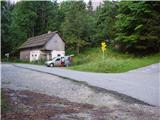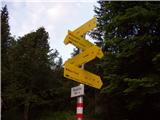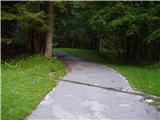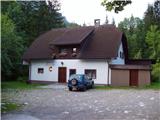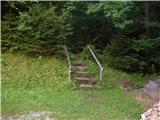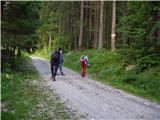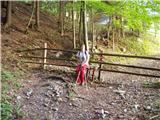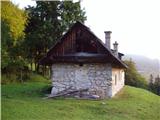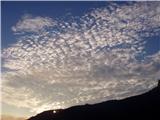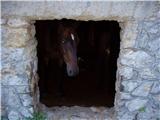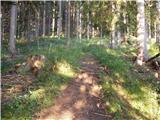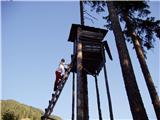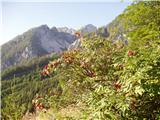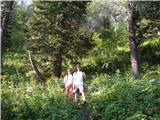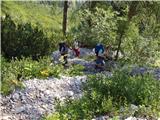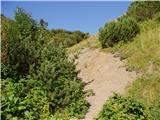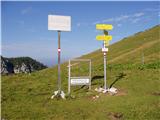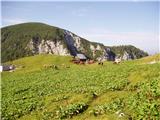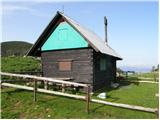 Copyright © 2006-2015
Privacy Policy
, Hribi.net, Mountaineering, Hiking, Trekking, Climbing