Starting point: Suho polje (810 m)
Destination: Dinara (1831 m)
Path name: -
Time of walking: 4 h 40 min
Difficulty: easy marked way
Difficulty of skiing: easily
Altitude difference: 1021 m
Altitude difference (by path): 1230 m
Map:
Hiking equipment (summer):
Hiking equipment (winter): ice axe, crampons

Views: 12344
Trip rating: 4 votes
Number of pictures: 26
Number of comments: 0
Access to starting point (automatic translation):
From Knin pass to Sinj, but only to a junction where the left offs road towards the village of Strmica. Follow this road about 1.6 km to St.. Guge, where we see the tags for Dinaro. With this road by post disappointing 100m turn hard right (direction Dinara) to a loss of macadam road, which follow around 10km to the parking lot at the dry box.
Path description (automatic translation):
The parking lots are focusing on the wide stone kolovoz in the direction of home Brezovac and Summit Sinjal. The path after the initial few steps downhill slight climb begins Monday poraščenih slightly sloping dry fields. After about half an hour of walking but get on the path crossroads, where we continue to the right in the direction of home Brezovac. From the crossroads path ascent continue as worse macadam road, which with a few gradients and follow the drop to mountain huts Brezovac. Way to the huts of us is guided by the lookout meadows, where you can in the spring and summer months, we observe lush flowers. From the cabin, which is located at the beginning of the forest continued ascent towards the top of Sinjal. The way forward is transmitted by a wide zložnem kolovozu to be moderate climbs through the forest. After a half-hour walk from the huts come from the forest on the slopes of the viewing us open a view on the slopes Dinara. Continue to be vzpenjamo Monday progressively worse kolovozu, with the right soon shed marked the path to the top Dinara. The path to that place for extensive meadows is to begin the climb strmeje. When you get to large scale on which it is drawn large markings, steep discounts and the path turns slightly to the right. After a short prečenju get in the forest zone, where we connected from the right path of Krkic. Proceed towards the summit on the road, which is a transverse climbing up a flight of increasingly Stone slope. Already pretty steep path for us then only lead to the ridge crest Dinara. Here the path turns right and a slight rise surrounded vrtačo, which prevents us direct ascent to the top. After a few minutes walk on a broad ridge razglednem reached the top Dinara.
On the way:
Planinarska kuća Brezovac (1050m)
Recommended: panorama, similar trips,
Share:

facebook

Twitter

myspace
Digg
delicious

reddit
Netlog
Pictures: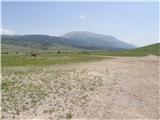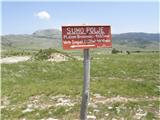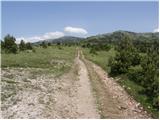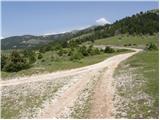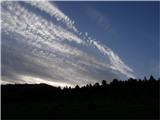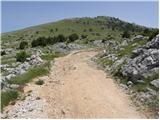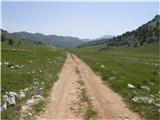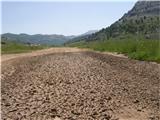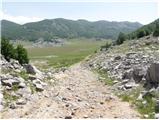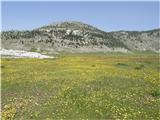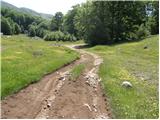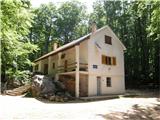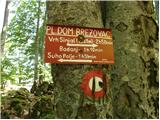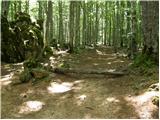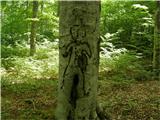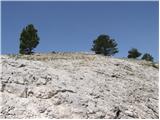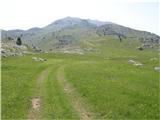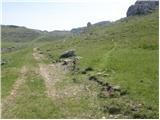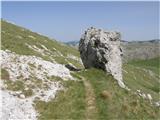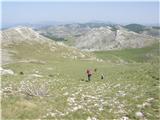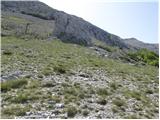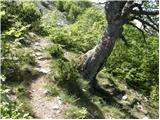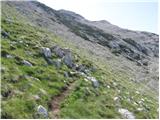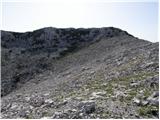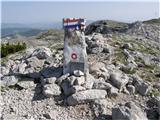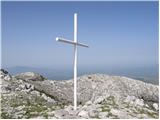 Copyright © 2006-2015
Privacy Policy
, Hribi.net, Mountaineering, Hiking, Trekking, Climbing