| | |
| --- | --- |
| Zadnjica - The lake Spodnje Kriško jezero | |
Starting point: Zadnjica (650 m)
Destination: The lake Spodnje Kriško jezero (1880 m)
Path name: -
Time of walking: 3 h 40 min
Difficulty: easy marked way
Difficulty of skiing: demanding
Altitude difference: 1230 m
Altitude difference (by path): 1230 m
Map: Triglav 1:25.000
Hiking equipment (summer): helmet
Hiking equipment (winter): helmet, ice axe, crampons

Views: 12795
Trip rating: 2 votes
Number of pictures: 36
Number of comments: 0
Access to starting point:
Kranjska Gora-Trenta 50.serpentina. We turn on a macadam road here and drive till a gate where we park on a parking lot.
Path description:
We start at the gate and head to the left road, which after 15 minutes comes to telpher line, which goes to Poga?nikov dom. The road ends here and the walking path starts. At first we ascend by the Beli potok. The path goes through the forest. Soon we go through the gorge named Veliki Presek. Warm water flows down here during early summer. The path leads to the forest again. We walk on the wide path and we soon get to the chapel. Behind the chapel we cross a steep mountain stream, and here the path turns right. Then we get below the telpher line, and right after that path it becomes a lot steeper. The forest starts to rarefy and soon we walk only through overgrown scree. The path is still going up. The ground level evens a little and is really grassy. We are here at lake Spodnje Kriško jezero, to which we only have 5 minutes of walk from right of our path.

Trip can be prolonged to next destinations: Pogačnikov dom na Kriških podih (20 min), The lake Zgornje Kriško jezero (1 h 5 min), Kriški rob (1 h 35 min), Šplevta (Razor) (1 h 50 min), Križ (1 h 50 min), Pihavec (1 h 35 min), Planja (2 h 5 min), Stenar (2 h 20 min), Razor (2 h 20 min), Škrlatica (5 h 5 min)
Recommended: panorama, similar trips, trips from the same starting point,
Share:

facebook

Twitter

myspace
Digg
delicious

reddit
Netlog
Pictures: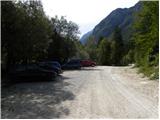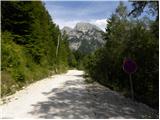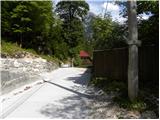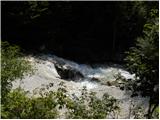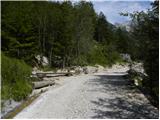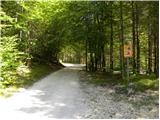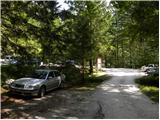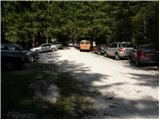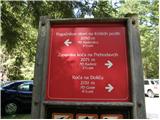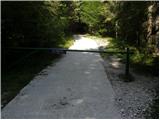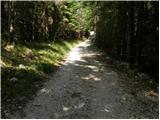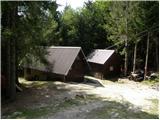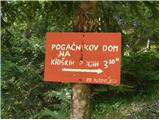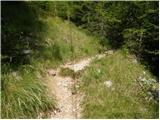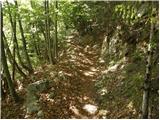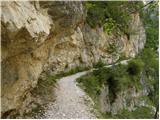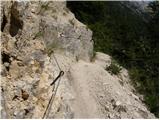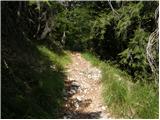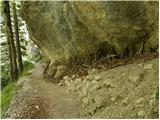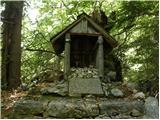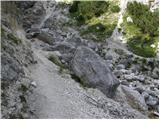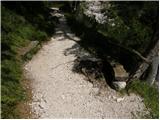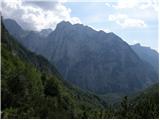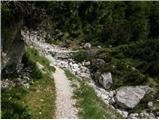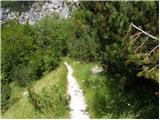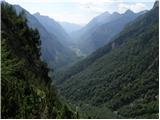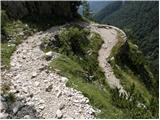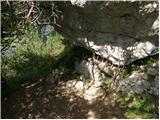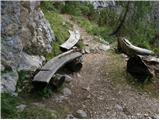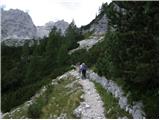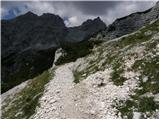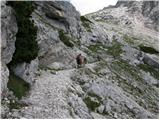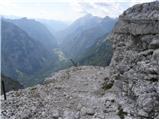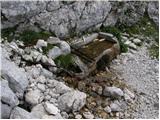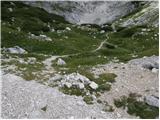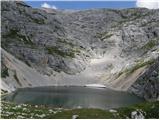 Copyright © 2006-2015
Privacy Policy
, Hribi.net, Mountaineering, Hiking, Trekking, Climbing