| | |
| --- | --- |
| Zgornje Poljčane - Boč (via Baba) | |
Starting point: Zgornje Poljčane (360 m)
Destination: Boč (978 m)
Path name: via Baba
Time of walking: 1 h 45 min
Difficulty: easy marked way
Difficulty of skiing: partly demanding
Altitude difference: 618 m
Altitude difference (by path): 618 m
Map: Posavsko hribovje (Boč - Bohor) 1:50.000
Hiking equipment (summer):
Hiking equipment (winter):

Views: 54022
Trip rating: 8 votes
Number of pictures: 19
Number of comments: 8
Access to starting point (automatic translation):
The motorway Ljubljana - Maribor is focusing on exports of Slovenian Konjice and Poljčane. In the first crossroads of the town when we left the AC continued left in the direction of Poljčane (right Slovenian Konjice). The road then leads us through Dražo you Zice and Loče. In the village Loče get to the traffic circle, where we continue "straight" in the direction of Poljčane (exports from the roundabout is not labeled). Somewhat to lead us to major road junction, where it continued right in the direction of the above Poljčane (left Poljčane). Then follow this road to the village where the road sign for us to focus Boc left up. Next we pass the first mountain of tables at which the parking lot where parkiramo.
Path description (automatic translation):
The parking lots continue to the right on the path towards the home Boču past Babe. The path, running through the woods to immediately begin what steep climb, and after about 15 minutes of ascent crosses the street. Downhill path but after a few minutes further rise of discounts. Followed by shorter Crossing slopes along a wide path, then the way for a shorter period of moderate vzpne. Slightly higher path leads us to a broad kolovoz, followed by the right and then quickly leave. Next we focus markings left up. After the initial steep a few meters from the city when we left the kolovoz the path climbs almost trivial to the place where this leads us only to the road. To be followed by 5 minutes walking on the road which runs until the middle of the high mountain meadow at home, which is located on the other hand, extensive pasture. From home, continue straight through the route in the direction of Boča. The path crosses meadows initially and then go into the forest, where we will soon lead to kolovoz where we have to pursue two options, which are about the same length. Proceed right in the direction of the shadow path. After a few steps walk on kolovozu extreme left up shed marked walking path that starts with a steep climb cities (kolovoz leads us straight on the road). The path to the top of all that passes through the forest after 45 minutes walk from the mountain to bring home Boc. Here is the upswing is not yet ended. Before you zagledamo 20m high lookout tower which, after steep stairs povzpnejo. The ascent to the top of the tower reward us with a beautiful view.
On the way:
Dom na Boču (698m)
Recommended: panorama, similar trips, trips from the same starting point, trips with the same destination
Share:

facebook

Twitter

myspace
Digg
delicious

reddit
Netlog
Pictures: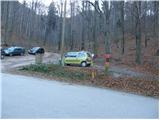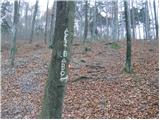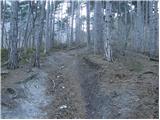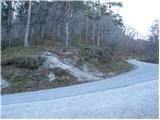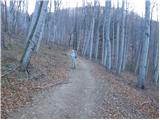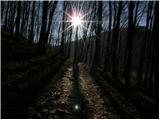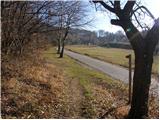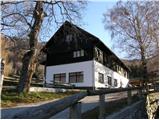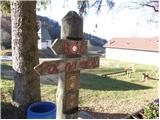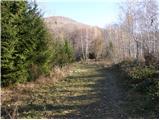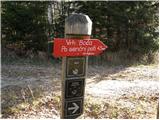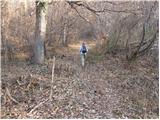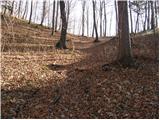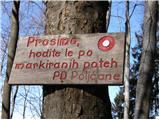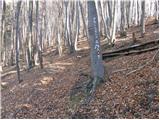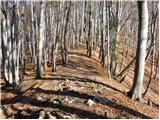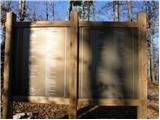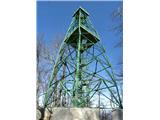 Copyright © 2006-2015
Privacy Policy
, Hribi.net, Mountaineering, Hiking, Trekking, Climbing