Views: 21630
Popularity: 35% (1985th place)
Number of paths: 7
Number of GPS tracks: 0
Description of mountain (Slovenian language):
Ambrož pod Krvavcem je naselje, ki se nahaja ob asfaltni cesti, ki vodi na Kravavec. Na zgornjem delu naselja se nahaja prijetna turistična kmetija pr Ambružarju, od katere se nam odpre lep razgled proti Gorenjski. V bližini turistične kmetije se nahaja še manjša cerkvica posvečena sv. Ambrožu.
Webcams in radius of km:
Bašelj, Brnik, Cerklje na Gorenjskem, Črnuški dom na Mali planini, Dom na Kisovcu, Domžalski dom na Mali planini, Grintovec, Jarški dom na Mali planini, Kamniško sedlo, Kokrsko sedlo, Kranj, Kranj (Labore), Krvavec, Krvavec (vrtljiva kamera), Moste pri Komendi, Planšarsko jezero, Prelaz Črnivec, Radomlje, Rzenik in Konj, Sveti Jakob (nad Preddvorom), Sveti Primož nad Kamnikom, Torovo, Velika planina (Mali stan), Velika planina (pastirsko naselje), Velika planina (Zeleni rob), Velika planina (zgornja postaja nihalke), Veliki Zvoh, Vodice , Voklo, Zavetišče v Hudičevem borštu, Zgornje Jezersko
Share:

facebook

Twitter

myspace
Digg
delicious

reddit
Pictures: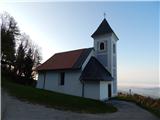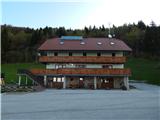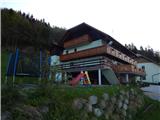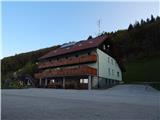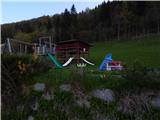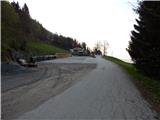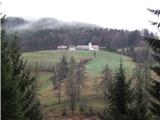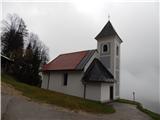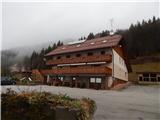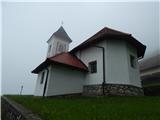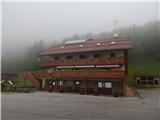 Copyright © 2006-2015
Privacy Policy
, Hribi.net, Mountaineering, Hiking, Trekking, Climbing