Views: 273405
Popularity: 64% (1100th place)
Number of paths: 0
Number of GPS tracks: 0
Description of mountain (automatic translation):
Castle Rock is located on a small slope northeast of Begunje at the entrance to the valley Drage. Castle, which was built in the 12. century is now partly restored and protected from further degradation.
Webcams in radius of km:
Begunjščica, Belska planina (Svečica), Bled, Blejsko jezero, Brezje, Dom na Kofcah, Dom na Zelenici, Dražgoše, Jesenice, Koča na Dobrči, Kriška gora, Lesce, Ljubelj, Moste, Planica (vzletišče Gozd), Podljubelj, Podtabor, Podvin, Prešernova koča na Stolu, Roblekov dom na Begunjščici, Tržič, Valvasorjev dom pod Stolom, Žabnica / Bodental, Zelenica, Zgornje Duplje
Share:

facebook

Twitter

myspace
Digg
delicious

reddit
Panorama:

Pictures: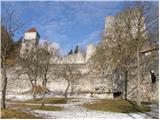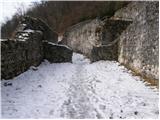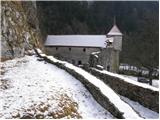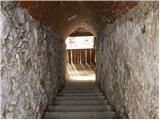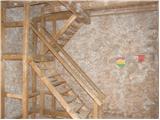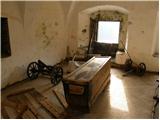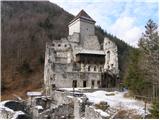 Hiking Trips:

Time
Difficulty
No data about trips.
Copyright © 2006-2015
Privacy Policy
, Hribi.net, Mountaineering, Hiking, Trekking, Climbing