Views: 280469
Popularity: 61% (1064th place)
Number of paths: 1
Number of GPS tracks: 0
Description of mountain (Slovenian language):
Divje babe so arheološko najdišče, ki se nahaja v arheološkem parku Divje babe. Najznamenitejša najdba je več kot 50.000 let stara piščal izdelana iz kosti jamskega medveda. Koščena piščal je najstarejše najdeno glasbilo na svetu, zato ta kraj imenujemo tudi zibelka svetovne glasbe.
Webcams in radius of km:
Črna prst, Davča, Idrija, Idrija (Mestni trg), Kojca, Kravja Črna gora, Lokve, Lokve, Most na Soči, Okroglo, Orožnova koča na planini za Liscem, Petrovo Brdo, Planinska koča Mrzlk, Porezen, Ravne pri Cerknem, Šebreljski Vrh, Smučišče Cerkno, Travnik, Trebija, Vojsko
Share:

facebook

Twitter

myspace
Digg
delicious

reddit
Pictures: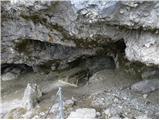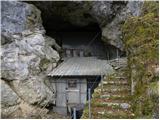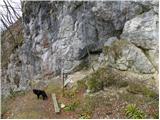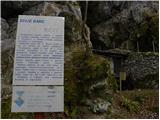 Copyright © 2006-2015
Privacy Policy
, Hribi.net, Mountaineering, Hiking, Trekking, Climbing