Views: 335179
Popularity: 69% (859th place)
Number of paths: 1
Number of GPS tracks: 0
Description of mountain (Slovenian language):
Pri treh macesnih se imenuje idiličen kraj, ki se nahaja ob vznožju mogočnih sten Martuljških gora. Pred leti so tu rasli trije macesni, po katerih je omenjeni predel tudi dobil ime. Danes so se omenjenim trem macesnom pridružili še številni manjši. Na enem od starih macesnov, pa se nahaja tudi vpisna skrinjica.
Surroundings within radius of km:
Bivak na Jezerih (2118m), Bivak pod Špikom (1424m), Bivak Za Akom (1340m), Dovški križ (2542m), Kukova špica (2427m), Mala Martuljška Ponca (2501m), Na Pečeh (2039m), Široka peč (2497m), Špik (2472m), Šplevta (2272m), Spodnji Rokav (2500m), Velika Martuljška Ponca (2602m), Veliki Oltar (2621m), Visoki Rokav (2646m), Zgornji Martuljkov slap (1150m)
Webcams in radius of km:
Belopeška jezera / Laghi di Fusine, Dovje, Dovje (apartmaji Triglav), Hrušica, Jezero Jasna, Kepa, Korensko sedlo, Kranjska Gora, Kranjska Gora (Podkoren (vrtljiva kamera)), Kranjska Gora (Podkoren), Kranjska Gora (Vaški trg), Kranjska Gora (vrtljiva kamera), Kredarica, Mangart, Mojčin dom na Vitrancu, Mojstrana, Peč - Tromeja, Planica, Pokljuka, Poštarski dom na Vršiču, Pri Jalnu / Fusine Laghi, Rateče, Rateče (smučišče Macesnovec), Razor in Prisank, Trenta, Triglavski ledenik, Viševnik
Share:

facebook

Twitter

myspace
Digg
delicious

reddit
Pictures: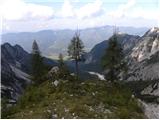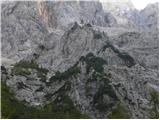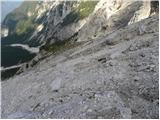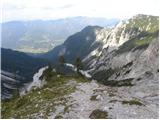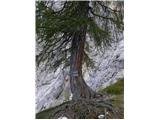 Copyright © 2006-2015
Privacy Policy
, Hribi.net, Mountaineering, Hiking, Trekking, Climbing