Views: 662
Popularity: 15% (2622th place)
Number of paths: 2
Number of GPS tracks: 0
Description of mountain (Slovenian language):
V Boštkú je predel gozda med Gobovcami in Dolenjo vasjo, kjer stoji manjše starejše znamenje, ob njem pa lesena klop. Nekaj minut stran se nahaja še razgledna točka, s katere se nam odpre lep razgled na okoliške vasi in cerkev sv. Primoža in Felicijana na Jamniku.
Webcams in radius of km:
Bašelj, Brezje, Brnik, Dom na Kofcah, Dražgoše, Koča na Dobrči, Koča na Starem vrhu, Kranj, Kranj (Labore), Kriška gora, Lesce, Lubnik, Planica (vzletišče Gozd), Podljubelj, Podtabor, Podvin, Polica (pri Naklem), Roblekov dom na Begunjščici, Rudno, Šmarjetna gora, Stari vrh, Stražišče pri Kranju, Sveti Jakob (nad Preddvorom), Sveti Jošt nad Kranjem, Tržič, Voklo, Zavetišče v Hudičevem borštu, Zgornje Duplje
Share:

facebook

Twitter

myspace
Digg
delicious

reddit
Pictures: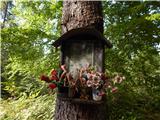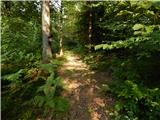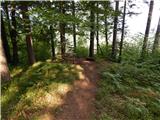 Copyright © 2006-2015
Privacy Policy
, Hribi.net, Mountaineering, Hiking, Trekking, Climbing