Views: 405338
Popularity: 80% (613th place)
Number of paths: 6
Number of GPS tracks: 1
Description of mountain (Slovenian language):
Med dolinami Idrijce, Kanomljice in Trebuše, se razprostira Vojskarska planota. Na planoti se nahaja vas Vojsko, ki je prijeten izletniški cilj pohodnikov, sprehajalcev, kolesarjev, v zimskem času tudi tekačev na smučeh ter drugih ljubiteljev narave. Središče sicer po celi planoti raztresene vasi, se nahaja ob cerkvi sv. Jožefa in doma Vojsko, v bližini katerih se nahaja tudi gostilna s prenočišči pri Medvedovih in manjše smučišče Vojsko.
Surroundings within radius of
km:
Webcams in radius of km:
Idrija, Idrija (Mestni trg), Idrija - Godovic, Zala, Kojca, Lokve, Lokve, Okroglo, Otlica, Planinska koča Mrzlk, Podlanišče, Ravne pri Cerknem, Šebreljski Vrh, Travnik, Trnovo pri Gorici, Vojsko, Zala
Share:

facebook

Twitter

myspace
Digg
delicious

reddit
Panorama:

Pictures: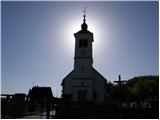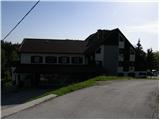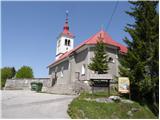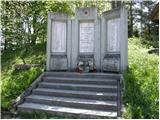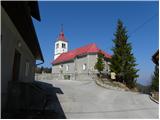 Copyright © 2006-2015
Privacy Policy
, Hribi.net, Mountaineering, Hiking, Trekking, Climbing