| | | | | | | | | |
| --- | --- | --- | --- | --- | --- | --- | --- | --- |
| Spitzegel / Negal | | | | | | | | |
Views: 581
Popularity: 12% (2500th place)
Number of paths: 2
Number of GPS tracks: 0
Description of mountain:
Spitzegel or. Negal (in Slovene) is a 2119 m high mountain in Gailtal Alps in Austria.
The narrow ridge is a logical continuation of Dobrač / Dobratsch massif to the east and the Reißkofel and Jauken to the west.
The Spitzegel prominence is 1500 meters to the south above Hermagor. A valley of Tscherniheimer lies to the south and a large lake Wießensee to the northwest.
Julian and Carnic Alps are seen from the summit, where a summit cross is placed with a summit book and a stamp for Vrhovi Prijateljstva / Gipfel der Freundschaft / Cime dell' Amicizia hikers passport.
A lot of mountain pastures are situated around the mountain. The mountain pastures are accessible by bike, therefore this area is increasing its popularity among mountain bikers.
Surroundings within radius of
km:
Share:

facebook

Twitter

myspace
Digg
delicious

reddit
Pictures: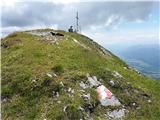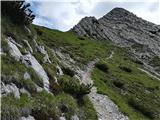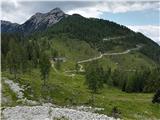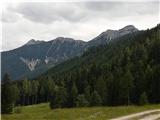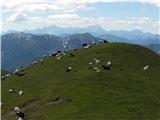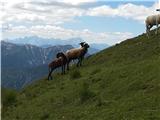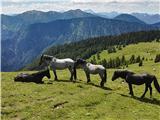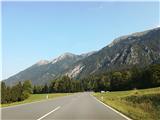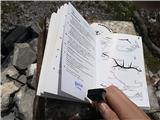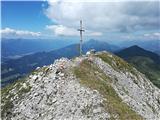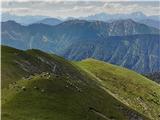 Copyright © 2006-2015
Privacy Policy
, Hribi.net, Mountaineering, Hiking, Trekking, Climbing